Community Harvest Fest Potluck
Join us Wednesday October 4, 2023 4:30-6:00 for a community harvest fest potluck to celebrate the local harvest season!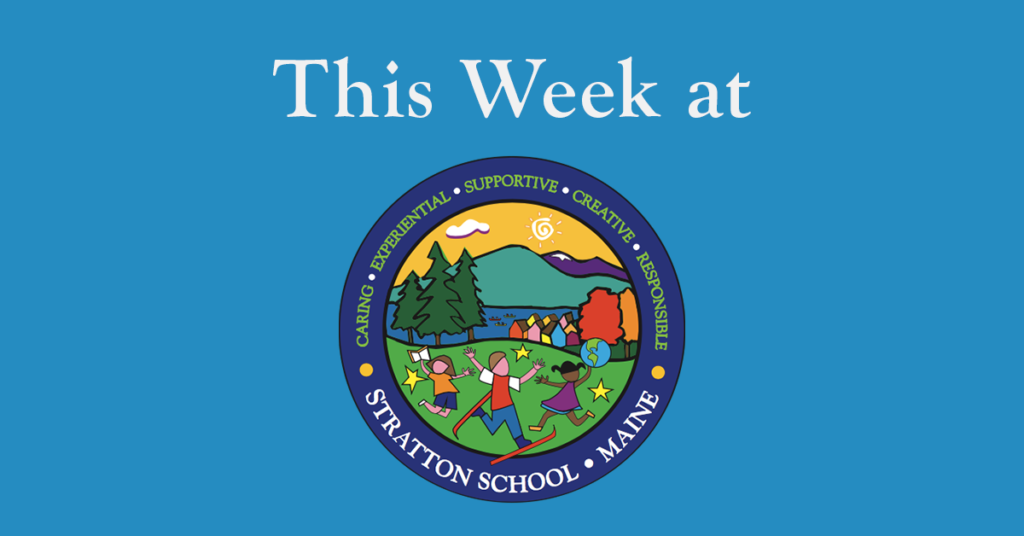 This Week at Stratton School- May 8, 2023
May 8th, 2023
Happening This Week:
Monday 5/8

Spirit Week: Matching Monday

Tuesday 5/9

Spirit Week: School Colors
Grades K-2 Field Trip to the Waterville Opera House
Baseball/Softball games VS Rangeley 4:30pm

Please note: this is a change in time from originally scheduled 4:00 start time

PTC Meeting 4:30
School Board Meeting 5:30

Wednesday 5/10

Spirit Week: Hat Day

To benefit the Franklin County Animal Shelter

Early Release Day- Dismissal at 11:30

Thursday 5/11

Spirit Week: Anything but a backpack day
Girls Talk 3:30-5:30 at KC Creativity Center

Friday 5/12

Spirit Week: Favorite Character Friday
Upcoming Dates:
Tuesday 5/16

Baseball/Softball games Home VS Athens @ 3:30

Thursday 5/18

Grade 6 to KC Creativity Center for Art
Finn the Therapy Dog and Joy Visit 12:30-2:00
Baseball/Softball games Home VS Rangeley @ 4:00

Friday 5/19

Hanging Basket Sale 2:00-4:00 @ Stratton School Dome
5th Grade PTC Play @ Community Building

Saturday 5/20

Hanging Basket Sale 10:00-12:00 @ Fotter's Market and Stratton School Grow Dome

Monday 5/22

Baseball/Softball games Away @ Madison @ 3:30

Tuesday 5/23

Baseball/Softball games Away @ Rangeley @ 4:00

Thursday 5/25

Softball Only Away @ Valley @ 4:00
Baseball Practice 2:30-4:30

Monday 5/29
---
---
Other Updates/Pictures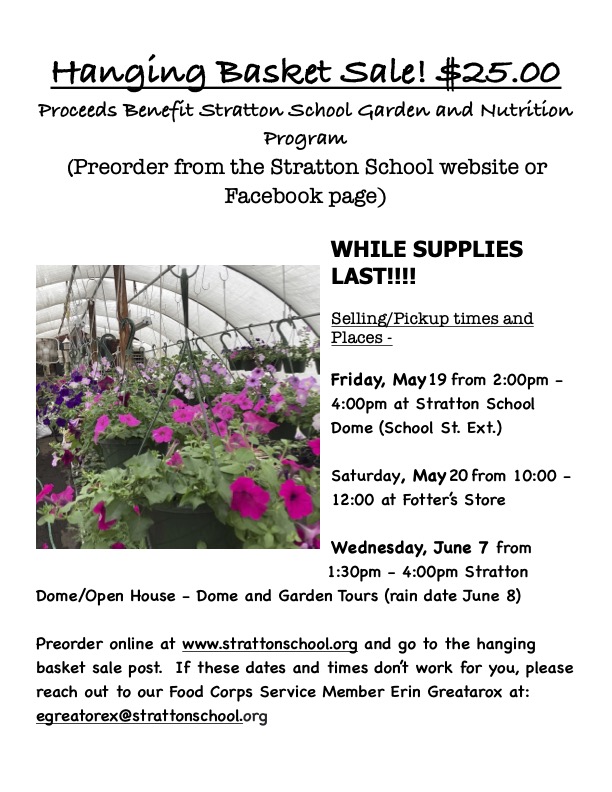 ---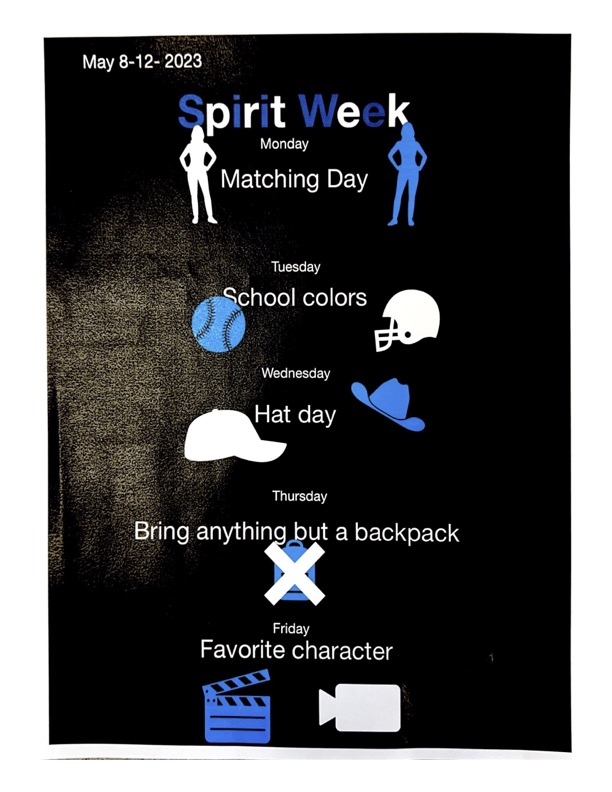 ---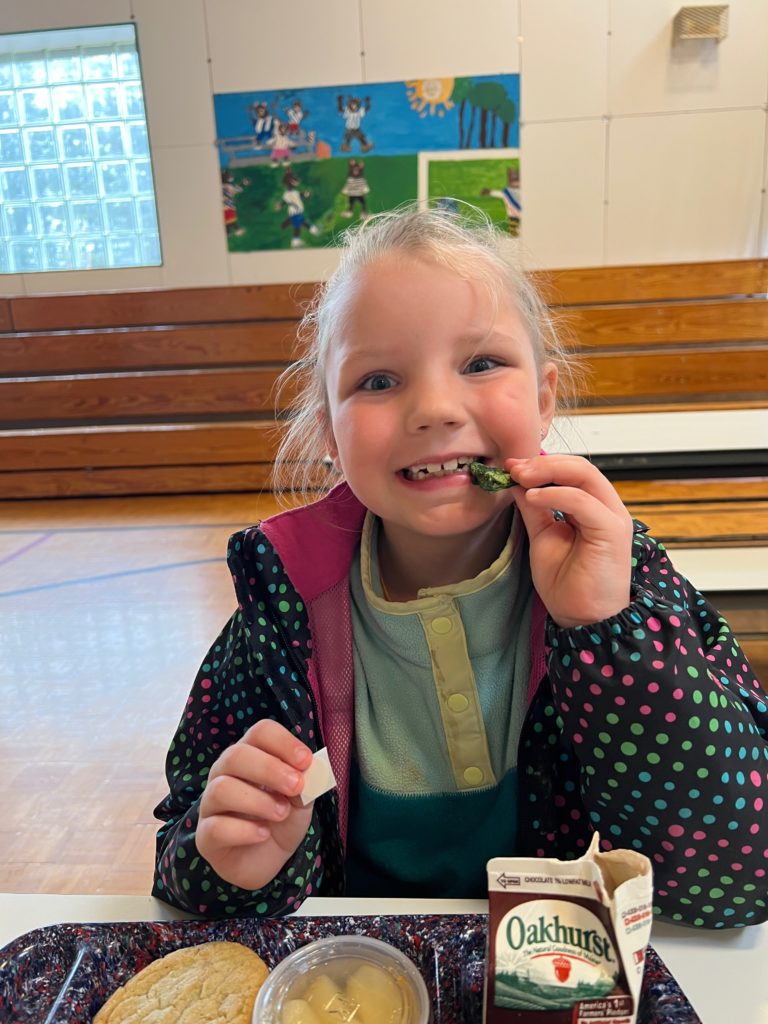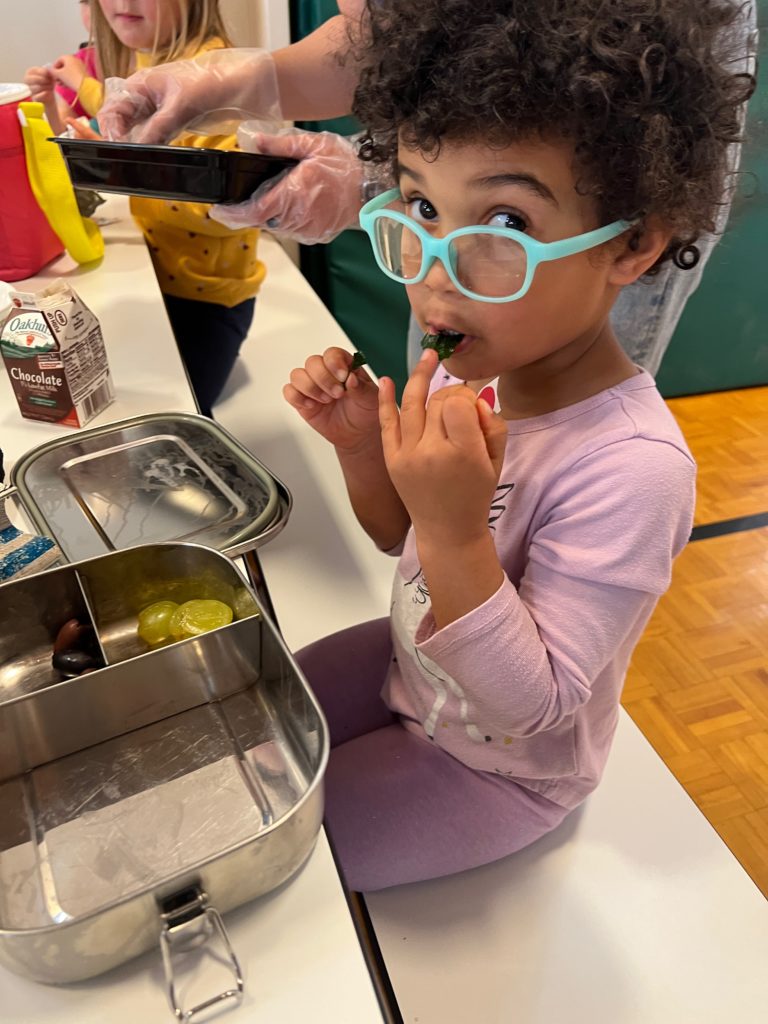 ---
For the month of May, the Carrabassett Valley Public Library is hosting a local young artists exhibit. Students from Stratton School have their artwork displayed on the walls. On May 4, there was an opening ceremony/reception and many students came to showcase their work. It was amazing to see the pride these young artists exhibited! A huge thank you to Mrs Flight for all her dedication to empowering our students to express their creativity!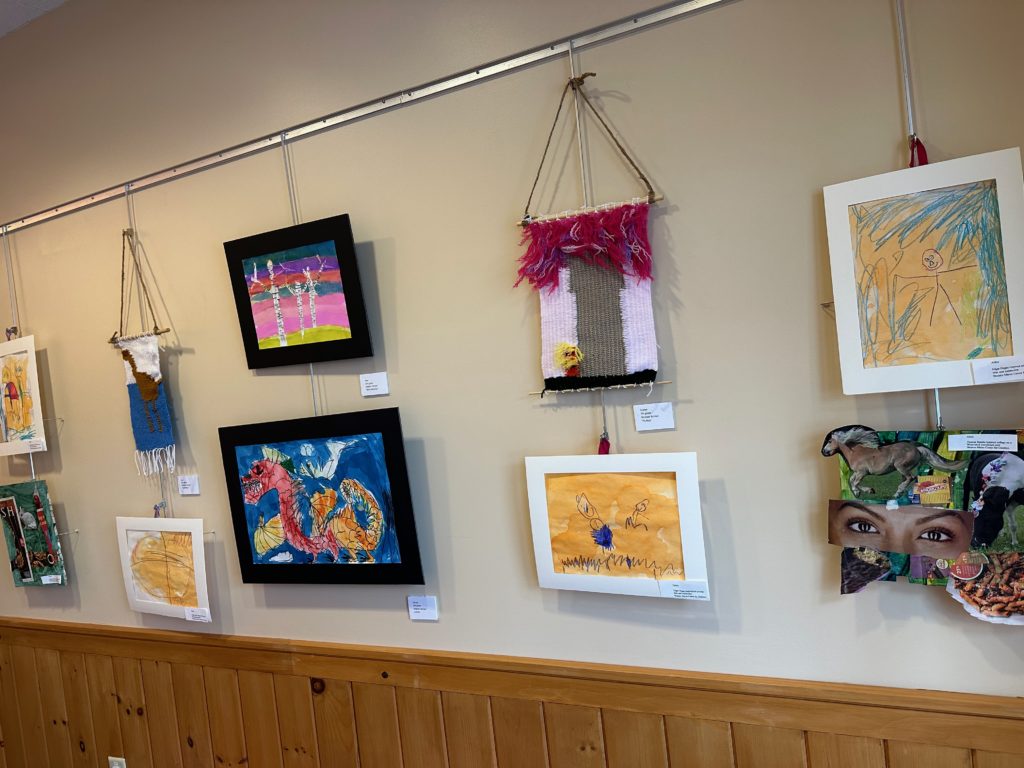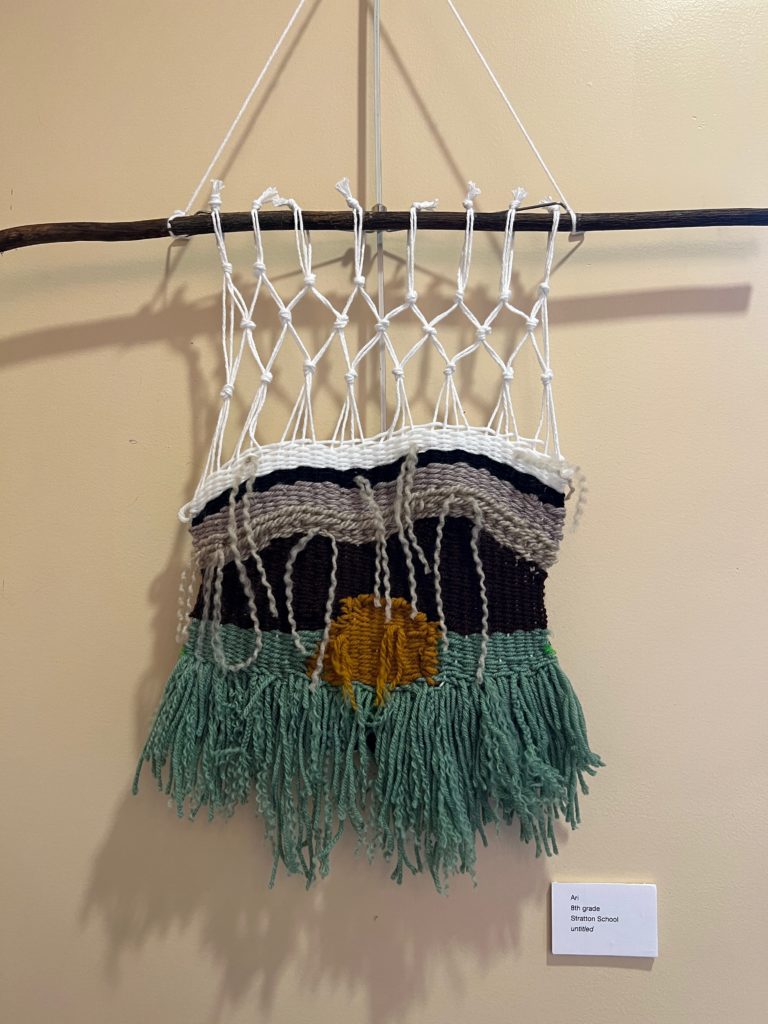 ---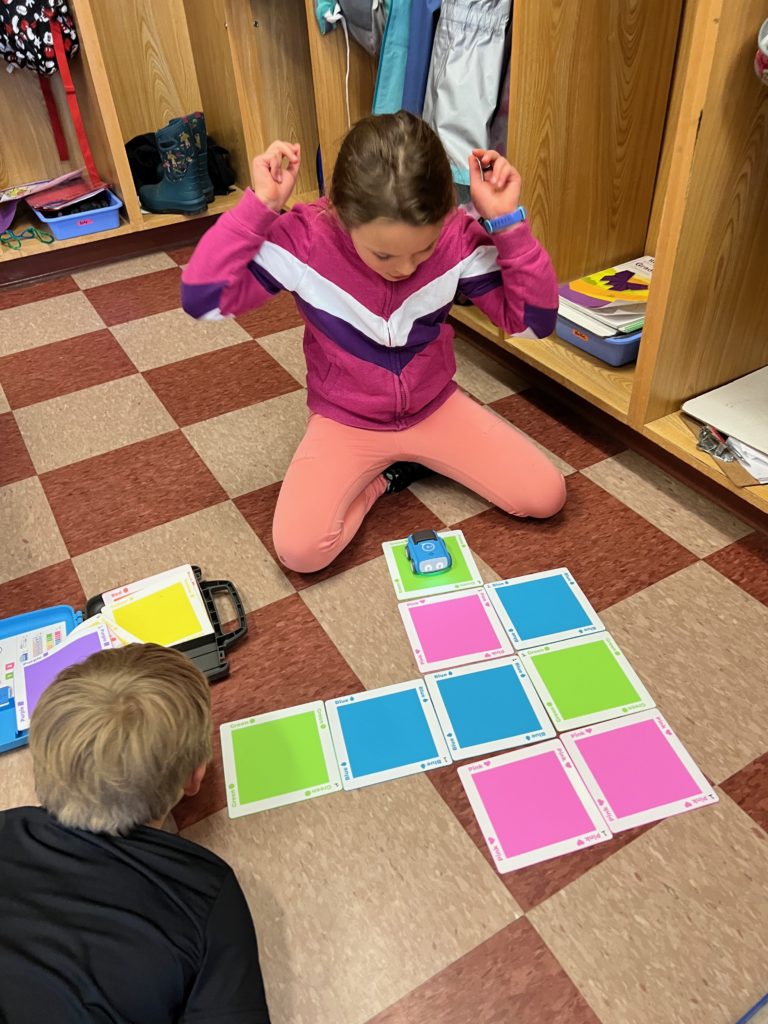 Students are continuing to explore and learn coding skills with Sphero robots. Sphero Indi is s screen less coding robot that uses colored tiles to program. Sphero Bolt is a robot that can be coded using block coding. Students in middles school have been learning both of these robots. Students in 6th grade also enjoyed some time to play soccer with the Bolt robots.