COVID-19 Update from Nurse Trisha - December 1st, 2021
Please check out the below attachment for a COVID-19 update from Nurse Trisha.
COVID-19 Vaccine Clinic Reminder - December 3rd
The clinic will provide second doses for 5-11 year old students that received their first dose here last week. Consent forms will be sent home to those that participated in the last clinic. If you would like to receive a vaccine here and did not attend the first clinic, please call or email Nurse Trisha @ 246-2283 or tlebeda@strattonschool.org.
PTC (Parent Teacher Club) Calendar & INFO – Come Join Us!
For more information and how to become more involved, please email Rachel Williams at: strattonschoolptc@gmail.com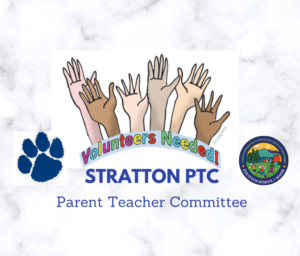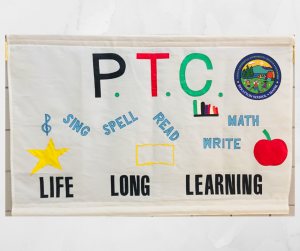 Please note monthly meeting times may change:
https://www.facebook.com/Stratton-PTC-466667356772450/?ref=bookmarks
Mission Statement:
The mission of the PTC is to support the Stratton School and strengthen communication between families and teachers.  We hope to raise awareness and encourage parent involvement in educational programming through fundraising and family activities.  We will promote positive school/community relationships that enhance our children's learning environment.
Our yearly events and some volunteering opportunities:
Haunted Carnival- October
Community Calendar
Christmas Craft Fair: TBD
Dee Dee Simpson Tournaments- Date: TBD
Spring Fling Dinner Theater- at the Community Building in Stratton              Date: TBD
Alumni Luncheon
PTC Rummage Sale at Family Fun Days in June
Donations go to the following programs:
Steel Band Program
College Scholarships
Athletic Scholarships
Sports Uniforms, Trophies and Awards
Yearly donations to teacher school supplies
Boston Museum of Science trip
Curriculum Supplements
Teacher & School Requests
New Water Fountain/Bottle filler in school
PTC Officers
President, Rachel Williams
Vice president, Crissy Small
Liaison, Millie Howard
Treasurer, Danielle Niles
Secretary, Belinda Norton
PTC Yearly Events:
(Dates and times are subject to change. Please check our school calendar)
Haunted House & Carnival 10/30
Time: 5pm-9pm
Location: Community Building
Trunk or Treat 5pm-8pm @ The Community Building Halloween Night
Pizza with Santa – December 3rd
DeeDee Simpson Basketball Tournament TBD
Location: Stratton School
Coordinator: Millie Howard
Spring Fling Dinner TBD
Location: Stratton Community Building
Alumni Luncheon
First Saturday in August
Location: Stratton/ Eustis Community Building
Coordinator: Carol Sherrier
Food: Donations needed
Community Calendar
Coordinator: Deanna Caron
Bridging school, families and community
Open communication between teachers and parents
Building students aspirations
Commitment to learning
Academic opportunity
Teachers caring for the education of all students
Support for education and recreational needs