Community Harvest Fest Potluck
Join us Wednesday October 4, 2023 4:30-6:00 for a community harvest fest potluck to celebrate the local harvest season!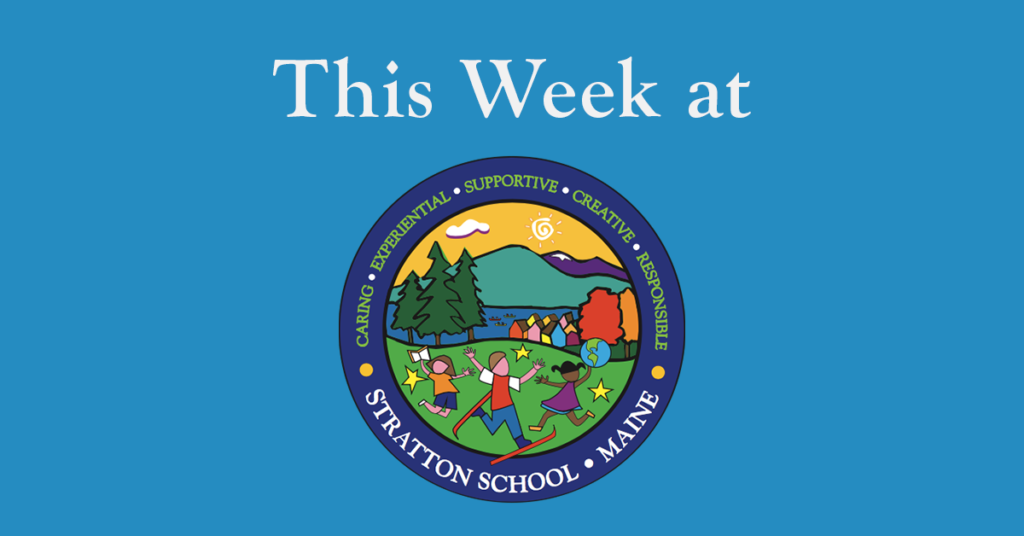 This Week at Stratton School- May 15, 2023
May 15th, 2023
Happening This Week:
Tuesday 5/16

Baseball/Softball games Home VS Athens @ 3:30 4:00 (start time updated 5/15)

Wednesday 5/17
Thursday 5/18

Grade 6 to KC Creativity Center for Art
Finn the Therapy Dog and Joy Visit 12:30-2:00
Baseball/Softball games Home VS Rangeley @ 4:00

Friday 5/19

Hanging Basket Sale 2:00-4:00 @ Stratton School Dome
5th Grade PTC Play @ Community Building- Dinner @ 5:00, Show @ 5:30

Saturday 5/20

Hanging Basket Sale 10:00-12:00 @ Fotter's Market
Upcoming Dates:
Monday 5/22

Baseball/Softball games Away @ Madison @ 3:30

Tuesday 5/23

Baseball/Softball games Away @ Rangeley @ 4:00

Thursday 5/25

Softball Only Away @ Valley @ 4:00
Baseball Practice 2:30-4:30

Monday 5/29
---
---
Other Updates/Pictures
The Carrabassett Valley Public Library & Community Center is hosting a 2nd reception for the May Children's Art Exhibit- Wednesday May 17th 4:30-5:30.
---
The Stratton PTC and Stratton School 5th Grade are putting on dinner and a show! Come see the performance of "Order Up"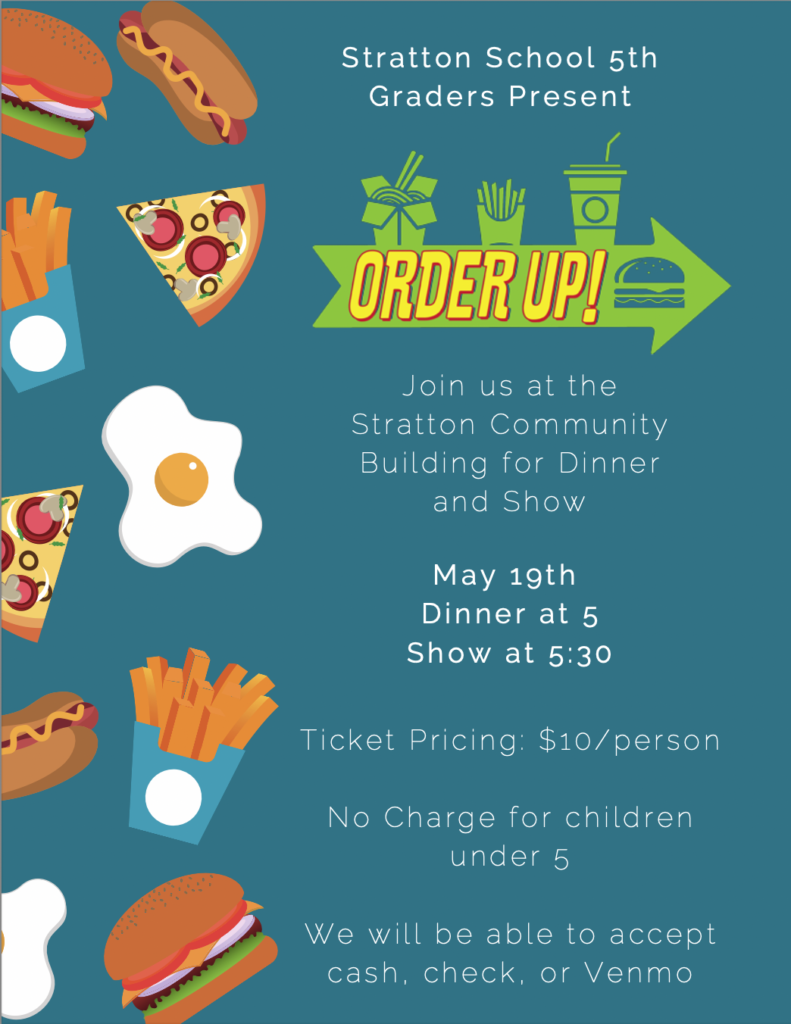 ---
Hanging Basket Sale May 19 & 20!
---
Get your copy of The Bobcat Cookbook: Recipes to Grow By!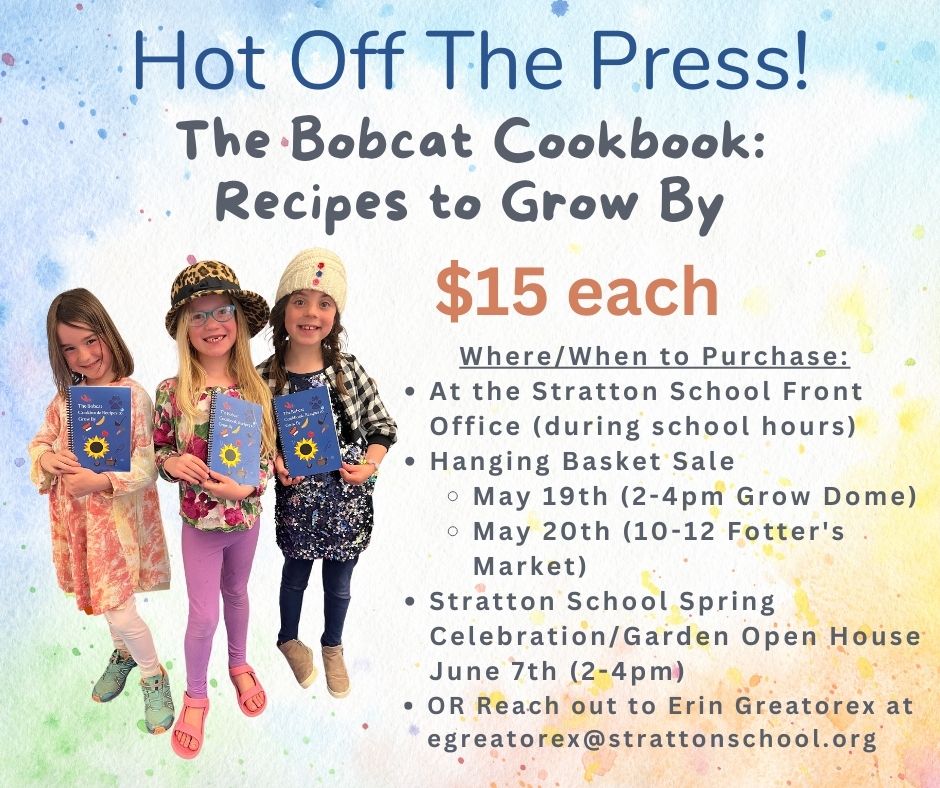 ---
Save the date for Stratton School Spring Celebration, Wednesday June 7, 2023.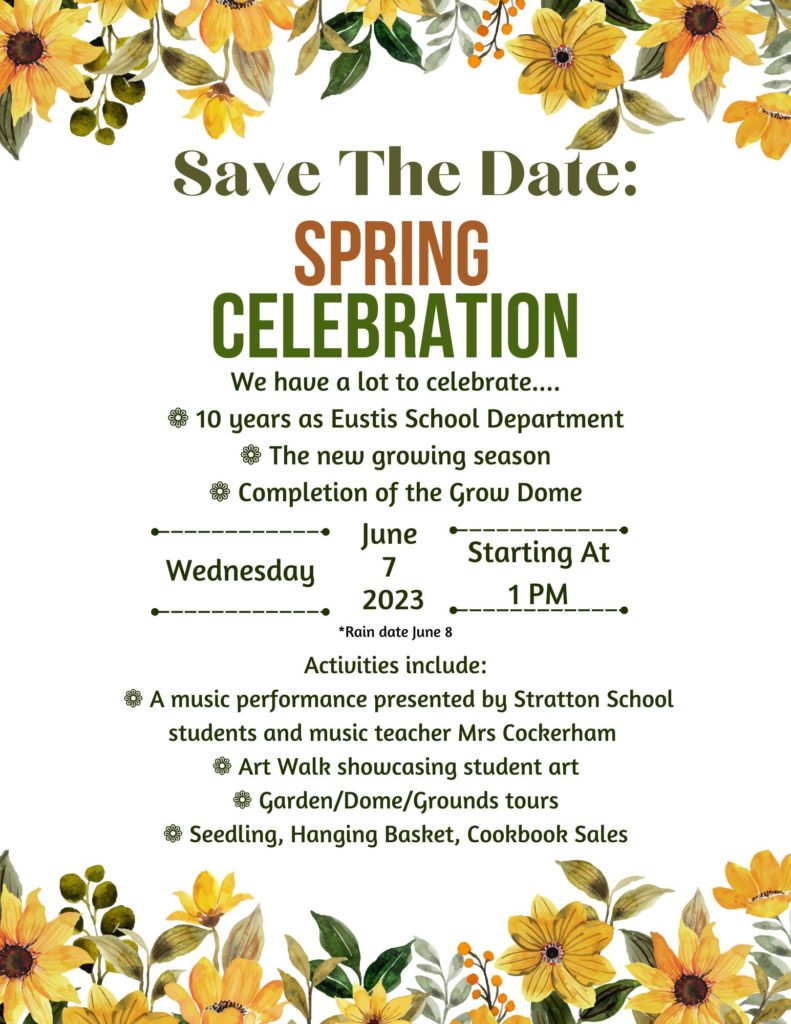 ---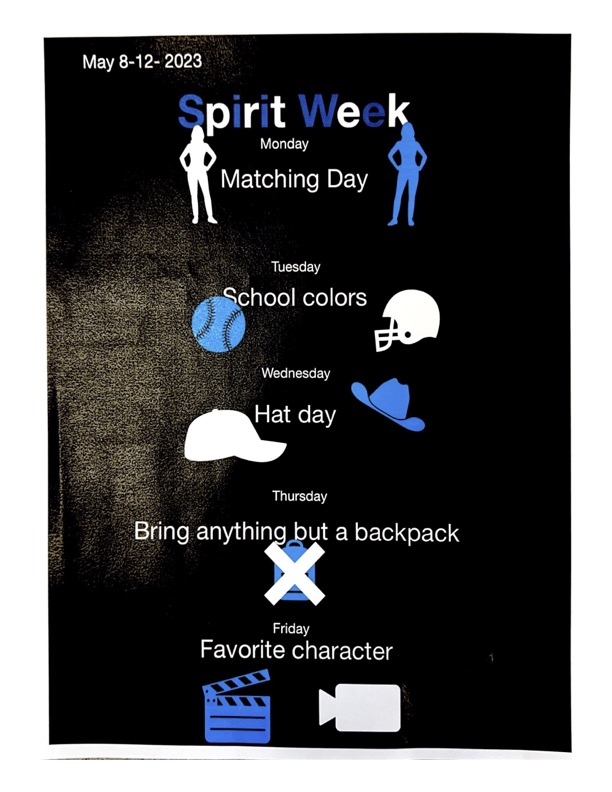 We had a super fun Spirit Week at Stratton School this past week. Themes were Matching Monday, School Colors Tuesday, Hat Day Wednesday, Anything But a Backpack Thursday, and Favorite Character Friday.
Hat Day was a fundraiser for the Franklin County Animal Shelter. $150 and other donations were collected and will be delivered to the shelter. Thank you to all for your support and participation!