Soccer Games Postponed 9/19 Rescheduled for 9/30
The soccer games postponed from 9/19 are rescheduled for Friday 9/30. Girls game first @ 3:30.
School Picture Day
School Picture Day is scheduled for Tuesday October 4th, with PreK on Wednesday October 5th.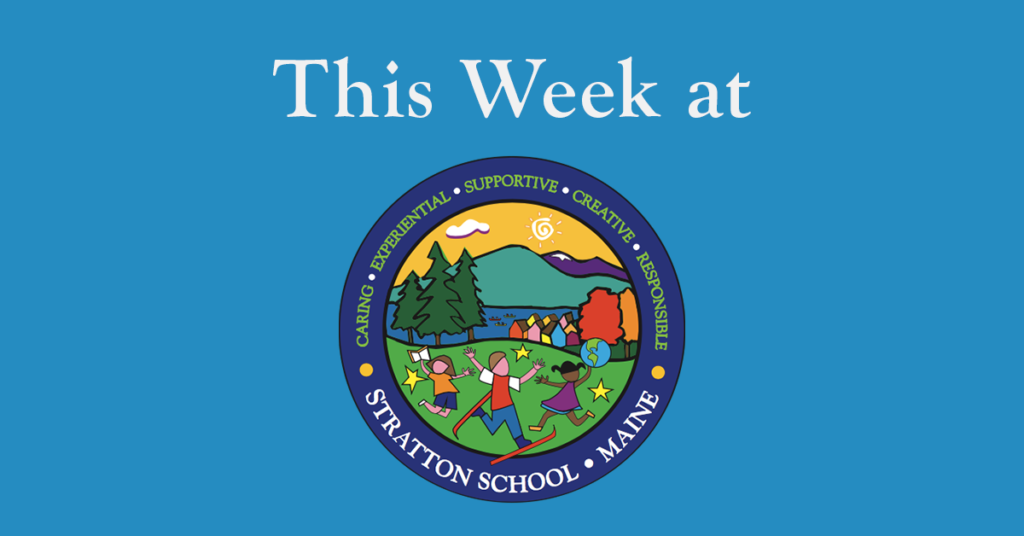 This Week at Stratton School- September 12, 2022
September 12th, 2022
Here is what is happening at Stratton School this week:
Monday 9/12

Grade 6 PE to Moose Meadows 8:05-9:25

Tuesday 9/13

Grade 7&8 PE to Moose Meadows 8:05-9:25
PTC (Parent Teacher Club) Meeting 4:30pm in the Gazebo
School Board Meeting 5:30pm

Wednesday 9/14

1st Day for PreK
Girls Talk 5:30-7:30 (Postponed due to conflict with soccer game)
Soccer Home Games vs Rangeley

Boys 4:00
Girls after the boys game finishes (5:30ish)
Upcoming dates:
Monday 9/19- Soccer Games @ Day Mountain Middle School Update:

Home Game

Vs Day Mountain Middle School
Wednesday 9/21- Early release
Friday 9/23- Grades 6-8 trip to Common Ground Fair (more details to come)
Thursday 9/29- Harvest Fest (more details to come)
Calendars & Lunch/Breakfast Menus
Updates from the 1st two weeks of school:
We have been off to a great start of the school year here at Stratton School. During the first 2 weeks students reviewed and practiced routines and expectations.
Stratton School is implementing PBIS (positive behavior intervention & supports). Our school wide expectations are ROAR (Respectful, Organized, Always safe, and Responsible). Students are being recognized by receiving "you've been caught" cards when caught demonstrating 1 or more of these expectations. Each morning during announcements, Ms Kathy is randomly choosing a "you've been caught" card to read and share with the school.
Kindergarten has been learning about the life cycle of monarchs. They have watched and observed caterpillars morph into chrysalis and also monarch butterflies emerge from their chrysalis. The class has released the monarch butterflies outside and have placed them in the garden.
Grades 3-5 students have begun OOB Fridays (Out Of the Box). The students are in groups and rotate between 3 different activities. Activities the past 2 Fridays have included work in the garden with Ms G, overview of tool safety with Mr Niles, Forest Friday with Mrs Garcienzzo, and learning to tie a bowline knot (and other knots) with Ms King and Mr Niles.
Grades 6-8 students have spent their Fridays enjoying our beautiful surrounding outdoors. The first Friday they went on a hike and reviewed hiking safety. This past Friday students went canoeing on Flagstaff lake.