No Ski Skate Friday Feb 3
Due to the forecasted below zero temperatures for Friday afternoon, we have decided to cancel this weeks scheduled Ski/Skate. Please add March 10, 24, and 31 to your calendar as additional Ski/Skate days to make up for the ones we have missed. Stay warm these next few days and please help your child remember to come to school with cold weather gear.
Seeking Part Time Bus Driver
The Eustis School Department/Stratton School is seeking bus drivers. This is a part time position for 20-25 hours per week with a consistent schedule. Competitive wages based on experience. For more information contact Kathy Matthews at 246-2283 or kmatthews@strattonschool.org
Seeking: After School Program Coordinator
Stratton School is seeking an After School Program Coordinator. For more information contact Kathy Matthews at 246-2283 or kmatthews@strattonschool.org.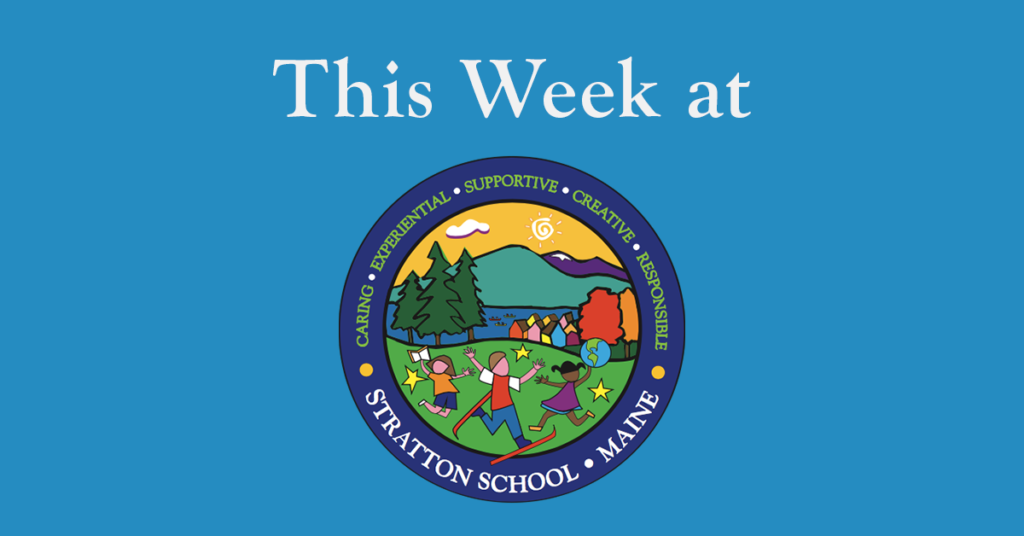 This Week at Stratton School- November 28, 2022
November 28th, 2022
Happening this week:
Tuesday 11/29

Last day to purchase/turn in tickets for the PTC 25 Days of Christmas Raffle
Cheering 2:30-4:00

Wednesday 11/30
Friday 12/2

Trimester 1 Ends
PTC Winter Carnival 4:00-7:00 @ The Community Building
Upcoming Dates:
Tuesday 12/6

PTC Meeting- 4:30 in Library

Thursday 12/8

Sugarloaf Rentals @ Stratton School for fittings for Ski/Skate rentals

Tuesday 12/13
Wednesday 12/14
Thursday 12/15

Holiday Concert 6:30 in the Gym

Thursday 12/22
Friday 12/23 – Monday 1/2

No School – Winter Break – School Resumes Tuesday 1/3
Other Updates:
Please fill out and return Ski/Skate paperwork ASAP. Rental fittings in scheduled for Thursday 12/8 so all paperwork needs to be in prior. If you need another packet or have any questions please reach out to Jesse Hughes at jhughes@strattonschool.org or 246-2283
---
The Stratton PTC is selling raffle tickets for their 25 Days of Christmas giveaways. The last day to purchase/return tickets is Tuesday 11/29. Contact Kathy at Stratton School or Rachel at the Eustis Town Office.
Pictures/Updates from Past Weeks: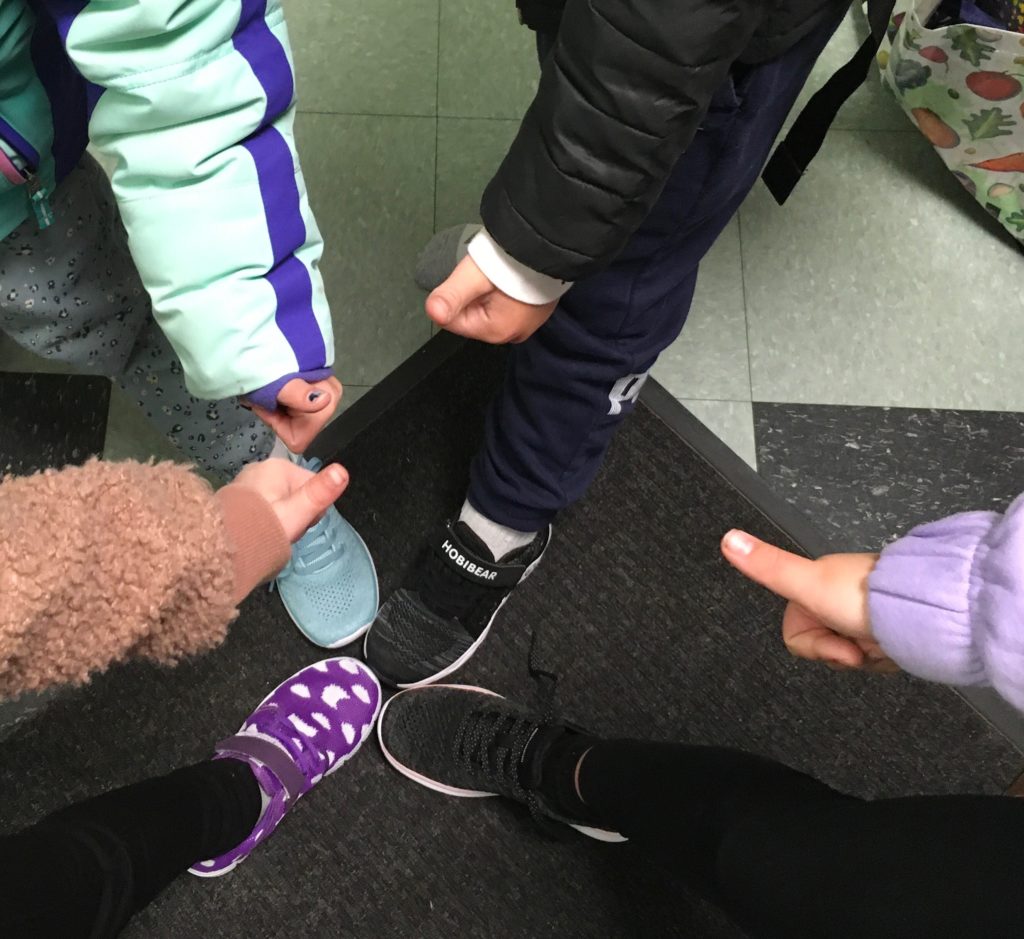 Grade 2 received indoor shoes through a "Donors Chose" As we begin transitioning to the winter season we are grateful to be able to ensure students have indoor shoes to change into out of their winter boots.
---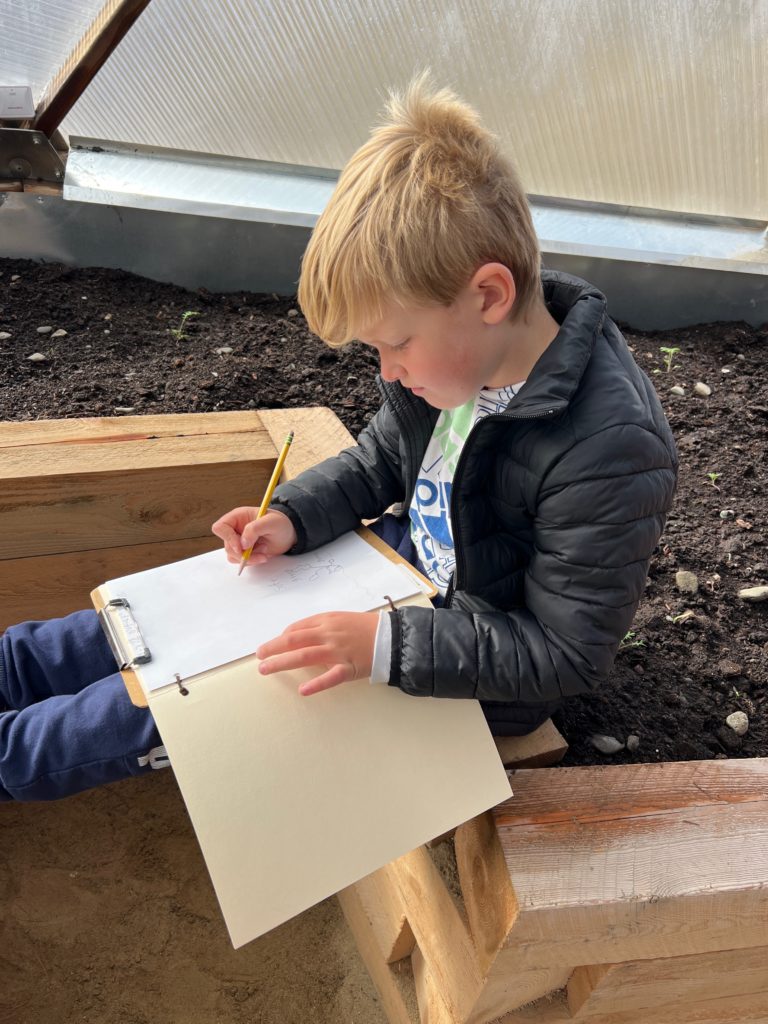 Now that the garden is put to rest for the winter, students are working with Ms G in the grow dome. Students have crafted "garden journals" and are making observations about what is growing.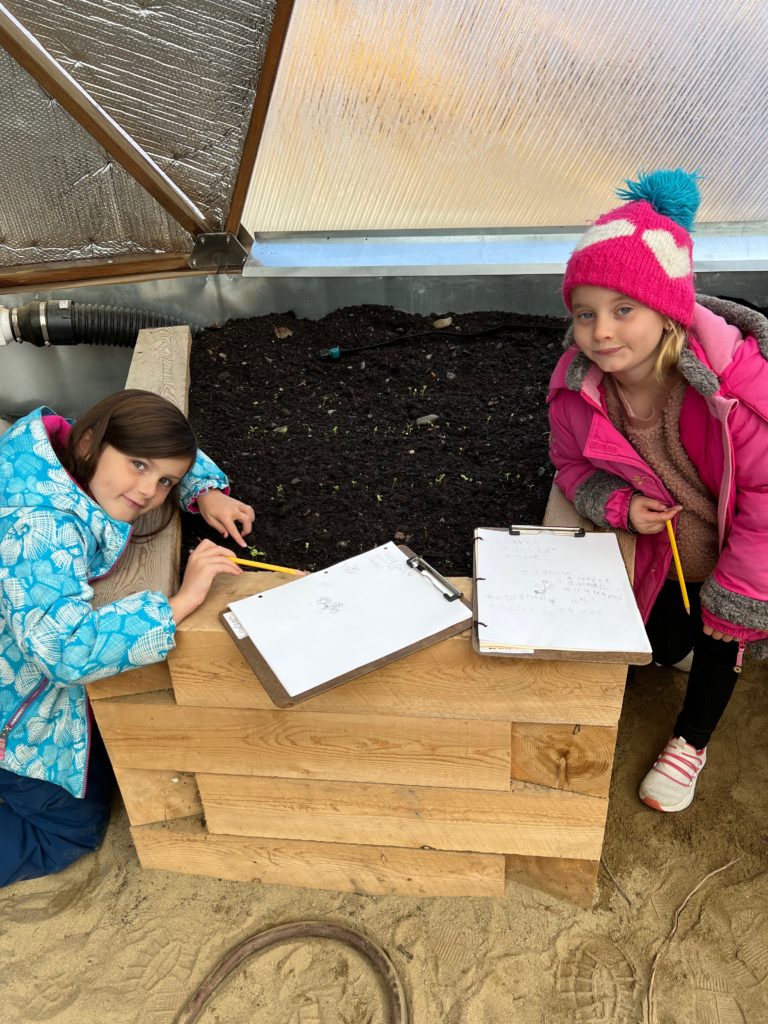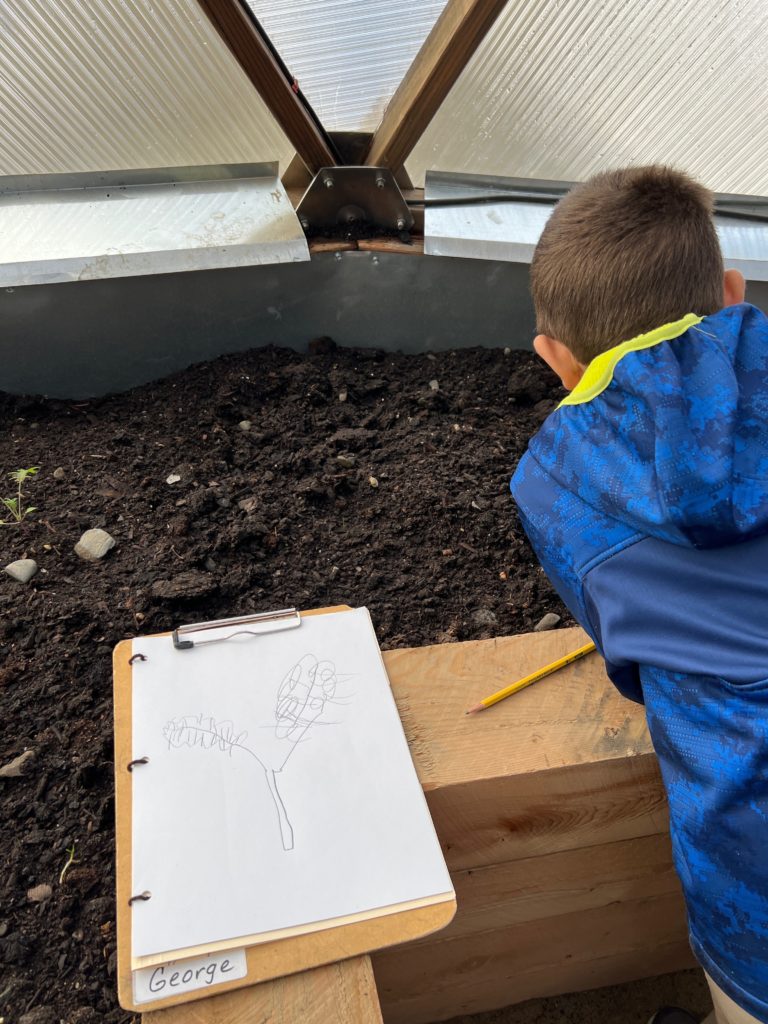 ---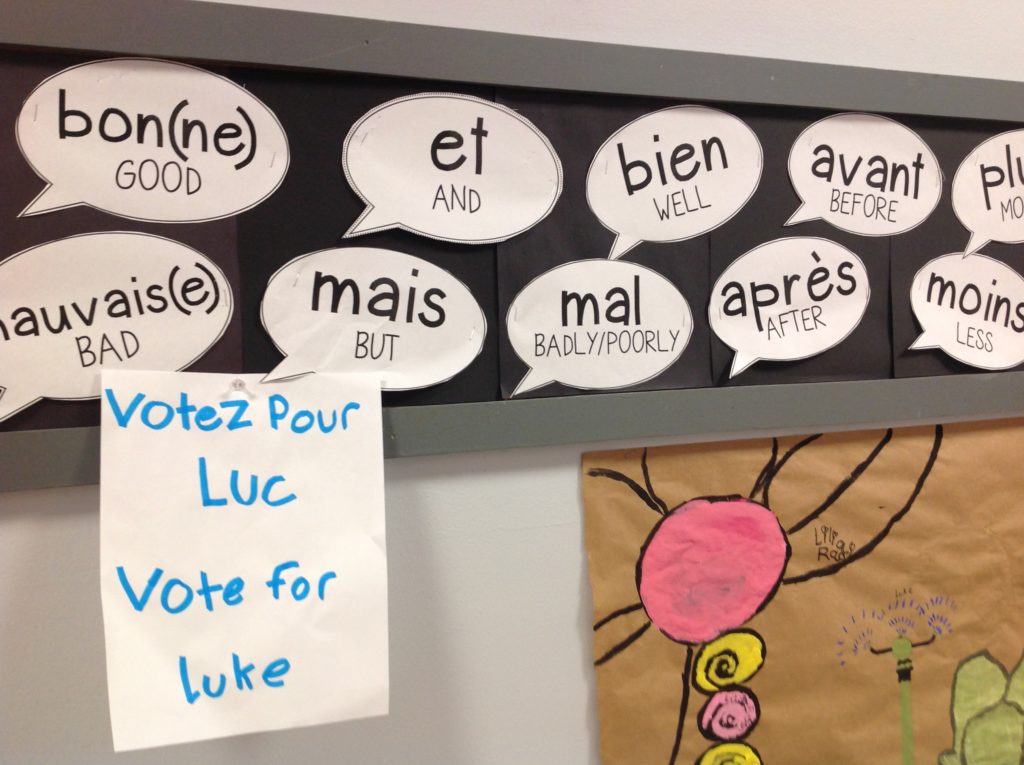 Student Council held an election for the executive board. Students made campaign videos and posters to hang around the school. There was even an unprompted bilingual poster. Our French teacher Mrs Beauregard was very impressed!
---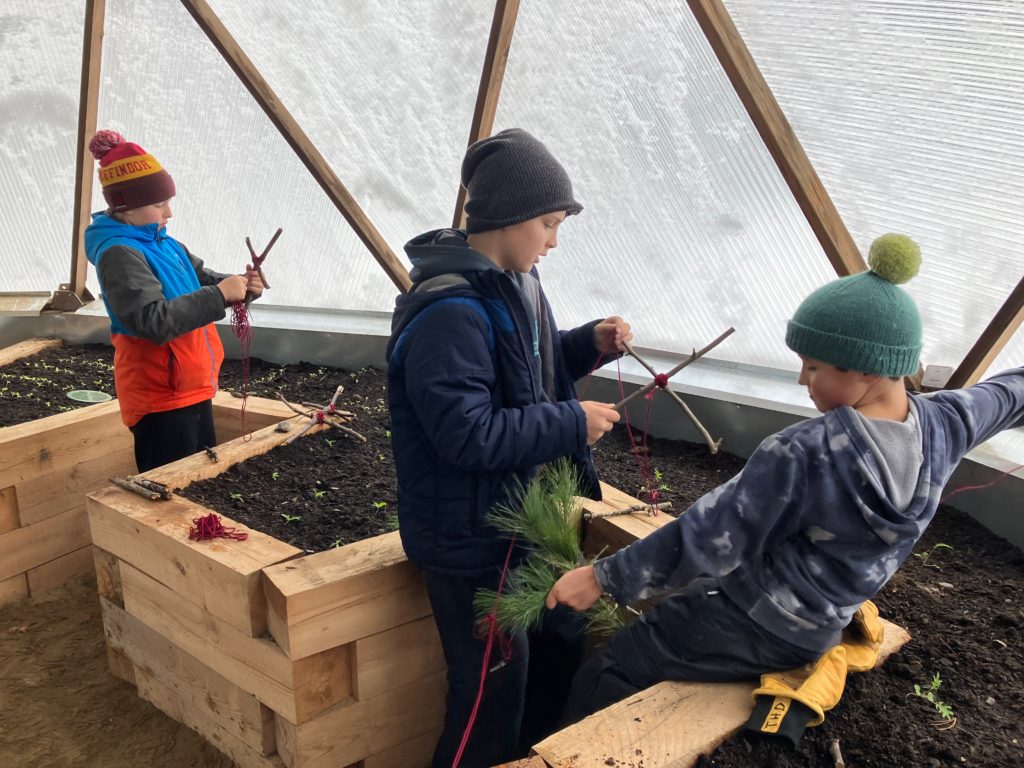 Students in grades 3-5 worked on hammering skills and tool safety during OOB Fridays. They also started creating decorations in the grow dome.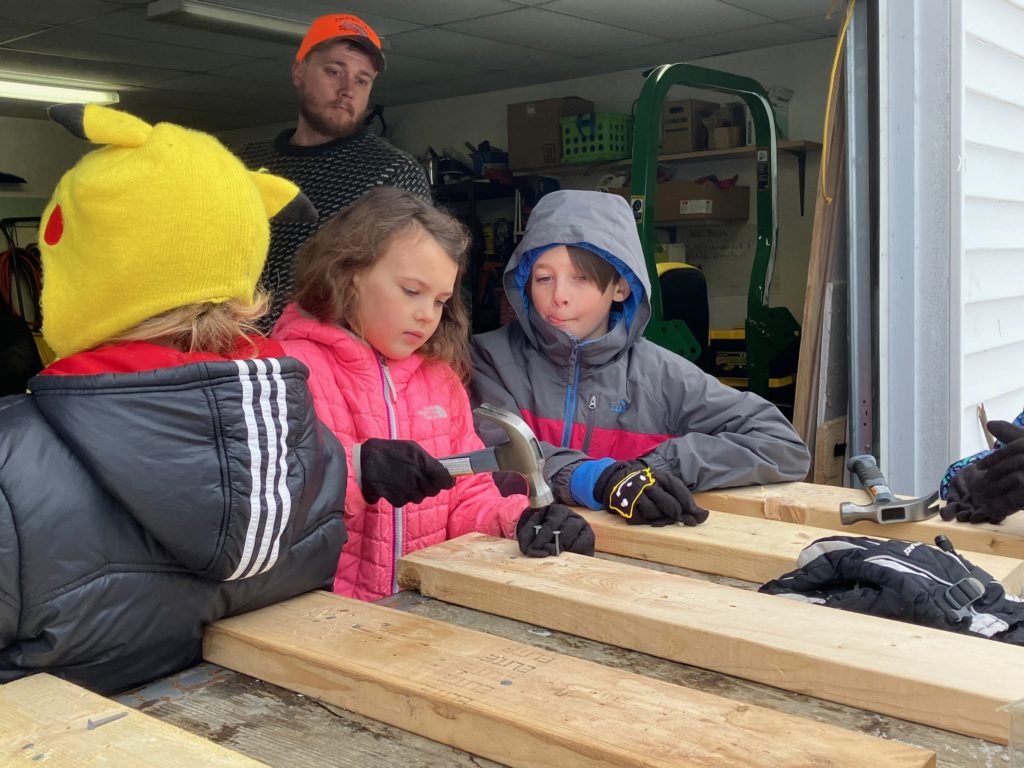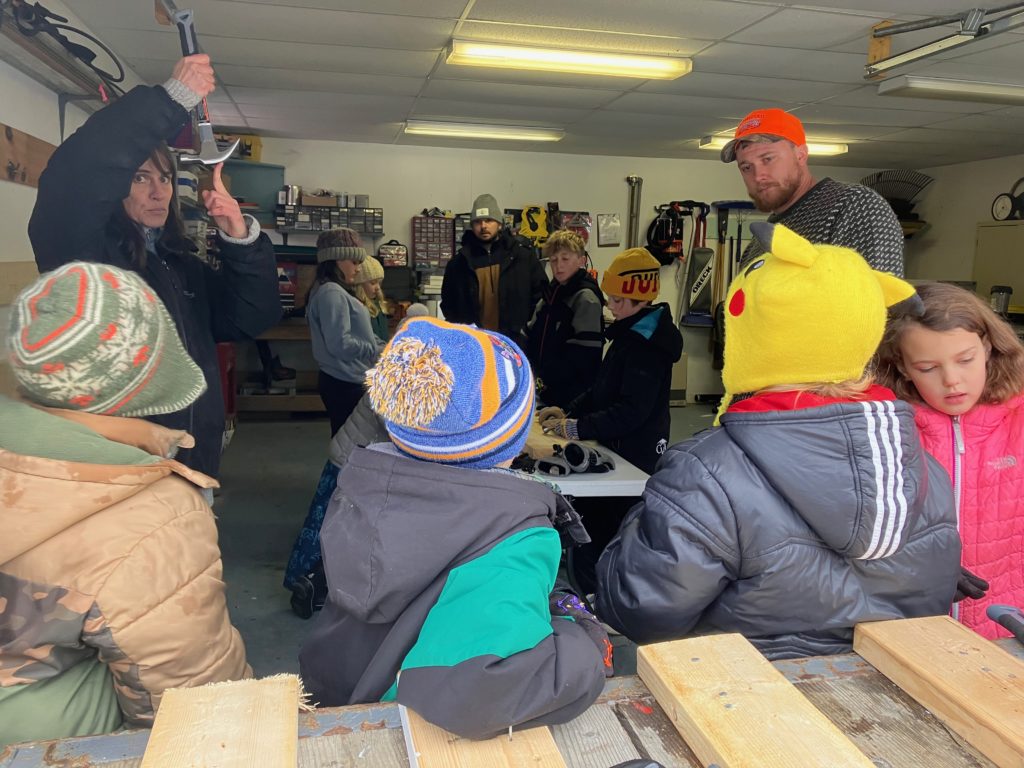 ---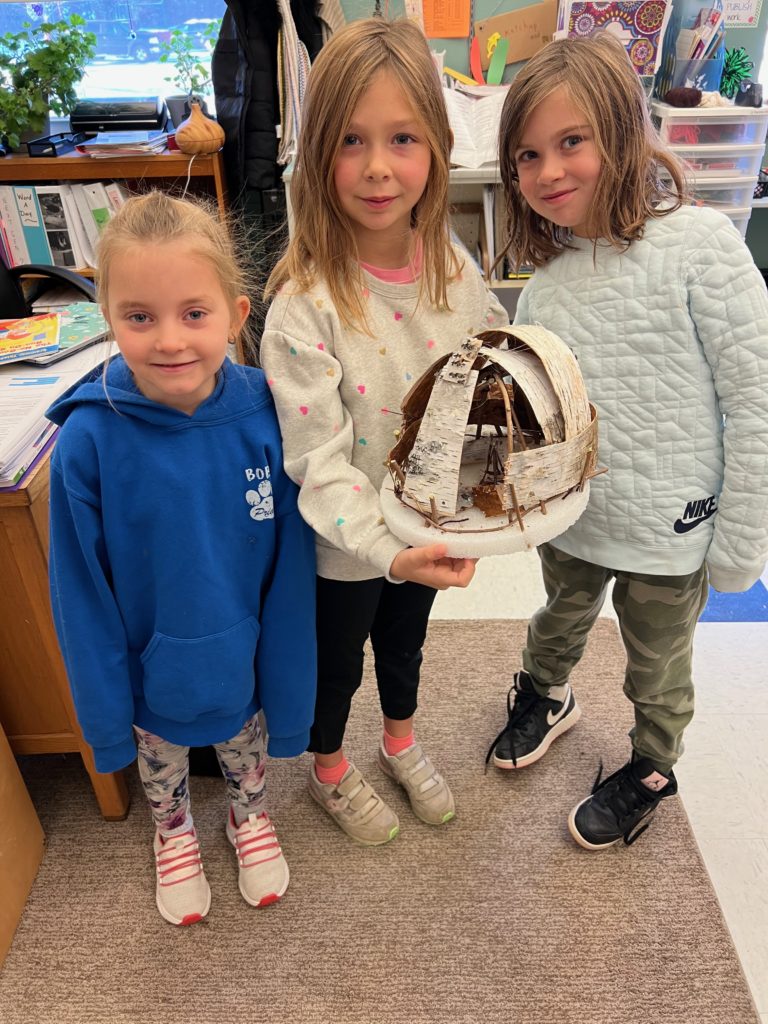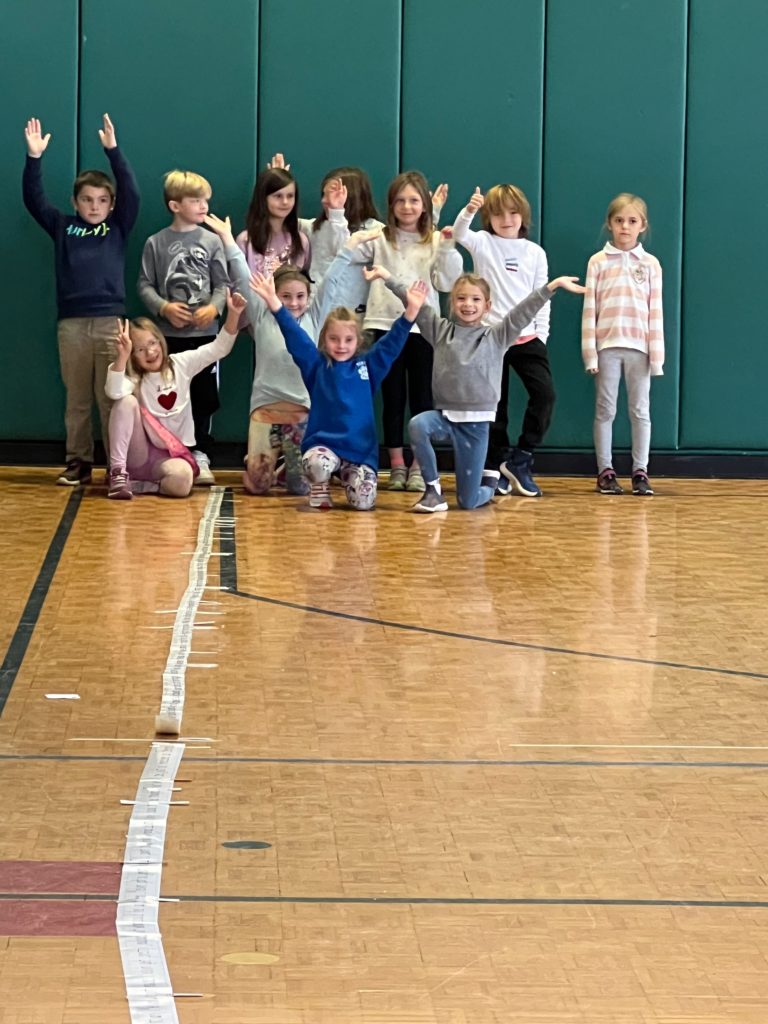 Students in grade 2 have been busy learning about the Wabanaki Confederacy and the 5 principal nations: the Mi'kmaq, Maliseet, Passamaquoddy, Penobscot and Abenaki. They also worked hard as a class to tame the "no-good, rotten, run-on sentence!" This sentence was so long they had to use the gym to lay it all out.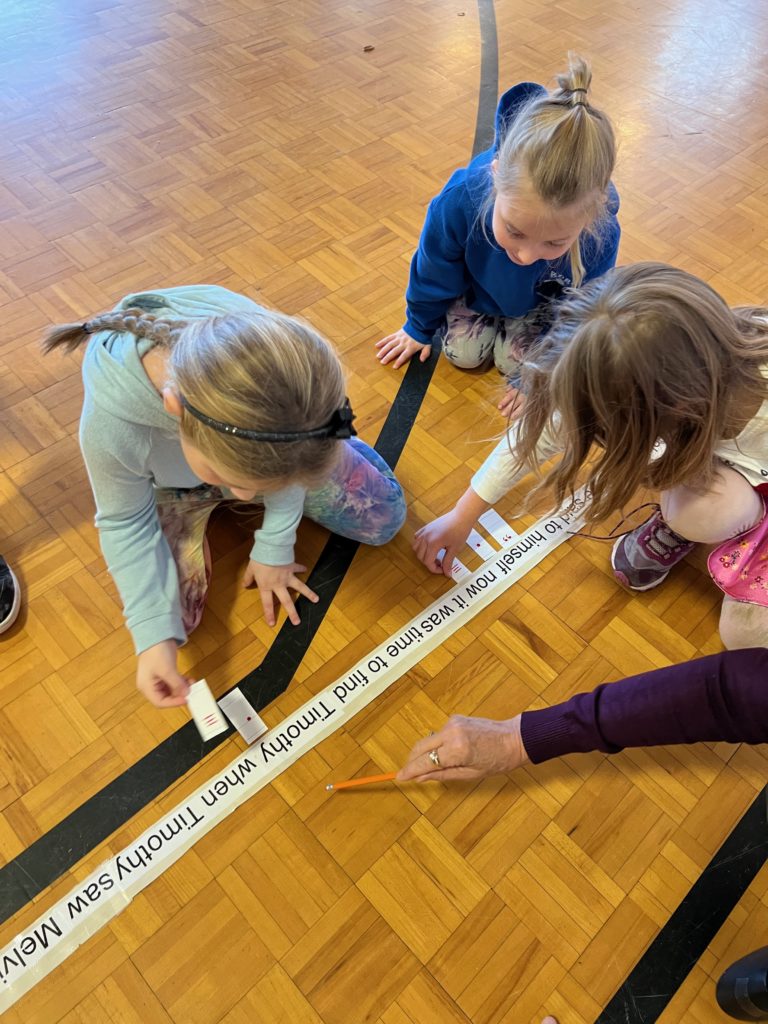 ---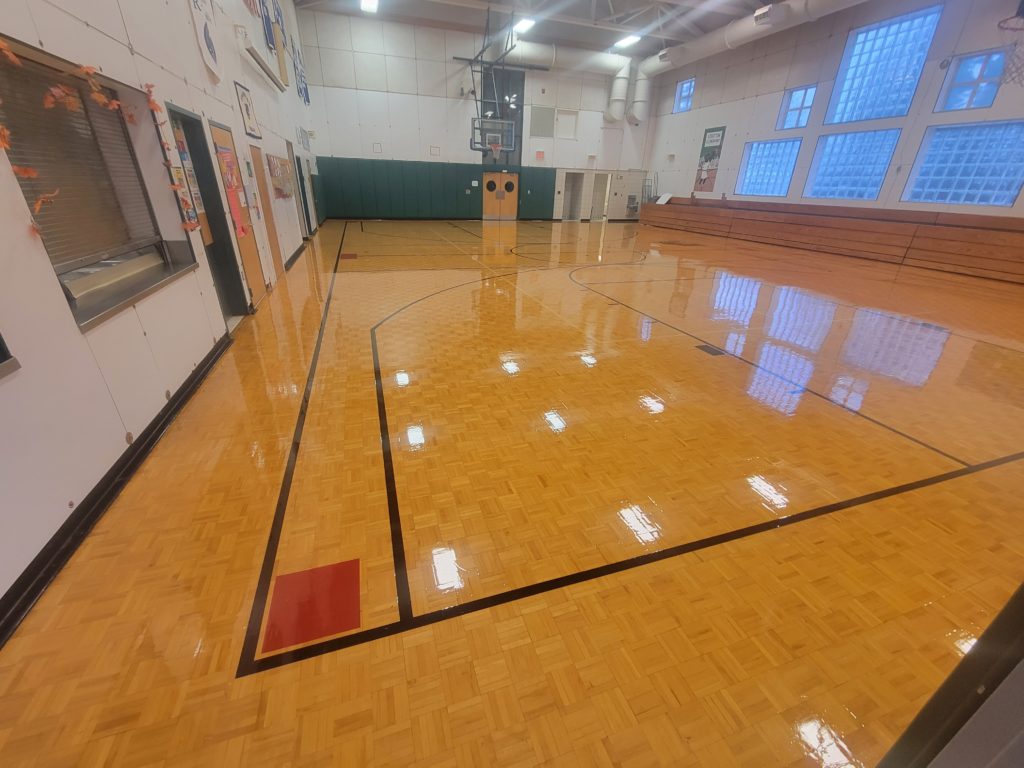 The gym floor was freshly redone during Thanksgiving break. It is so shiny you can see your reflection!