Seeking School Garden Coordinator
The Stratton School is anticipating an opening for Farm to School Garden Coordinator position in the 2023-2024 school year. Qualified individuals interested in the position should contact Kathy Matthews at (207)246-2283 or kmatthews@strattonschool.org.
Seeking Baseball Coach
Stratton School is seeking a Baseball Coach for the spring athletic season. Interested candidates should reach out to Kathy Matthews at (207)246-2283 or kmatthews@strattonschool.org.
Seeking Part Time Bus Driver
The Eustis School Department/Stratton School is seeking bus drivers. This is a part time position for 20-25 hours per week with a consistent schedule. Competitive wages based on experience. For more information contact Kathy Matthews at 246-2283 or kmatthews@strattonschool.org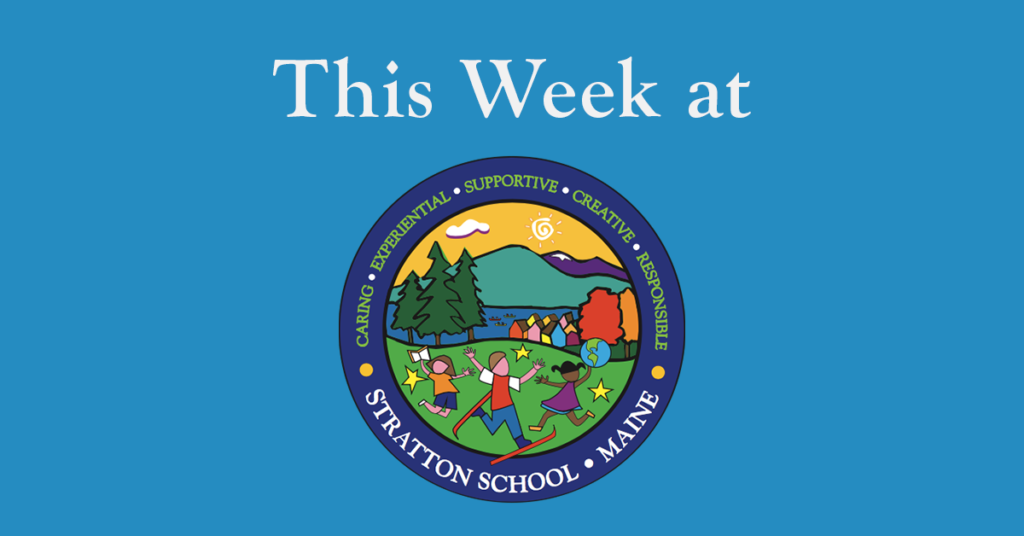 This Week at Stratton School- February 6, 2023
February 6th, 2023
Happening This Week:
Monday 2/6

Basketball Games AWAY @ Day Mountain Middle School

Wednesday 2/8
Friday 2/10

Ski Team Race @ Black Mountain
Ski/Skate in the afternoon
Upcoming Dates:
Monday 2/13

Basketball Games HOME vs Rangeley

Tuesday 2/14

PTC Meeting @ 4:30- Community Building

Update: Meeting Changed to 2/20 via Zoom- see PTC FB page for link to Zoom meeting

Board Meeting @ 5:30

Wednesday 2/15

Basketball Games HOME vs Day Mtn

Thursday 2/16

Grades 5-8 Valentine's Themed Dance

$5 entry donation- to raise funds for Middle School tubing trip to Black Mtn

2/20-2/24: February Break- No School
Other Updates and Pictures from Last Week:
Ski/Skate Additional Makeup Dates:
Due to having to cancel a few of our Ski/Skate days so far, we have been able to add a few makeup dates. Please add March 10, 24, and 31 to your calendars for additional Ski/Skate days.
---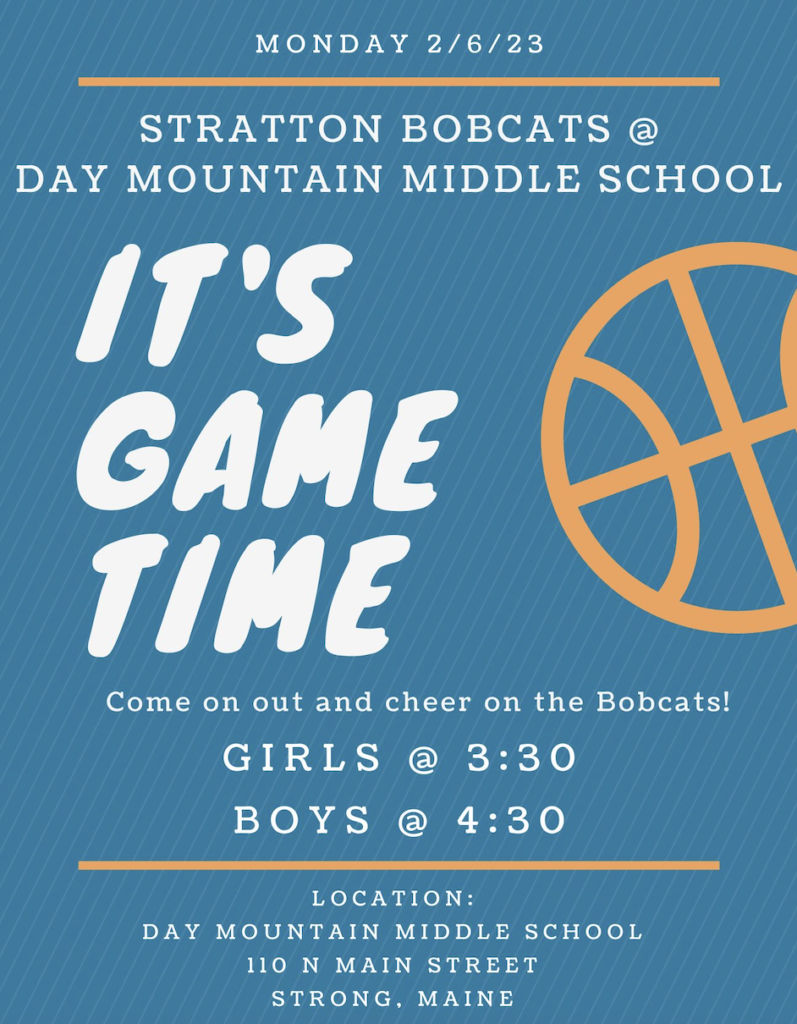 ---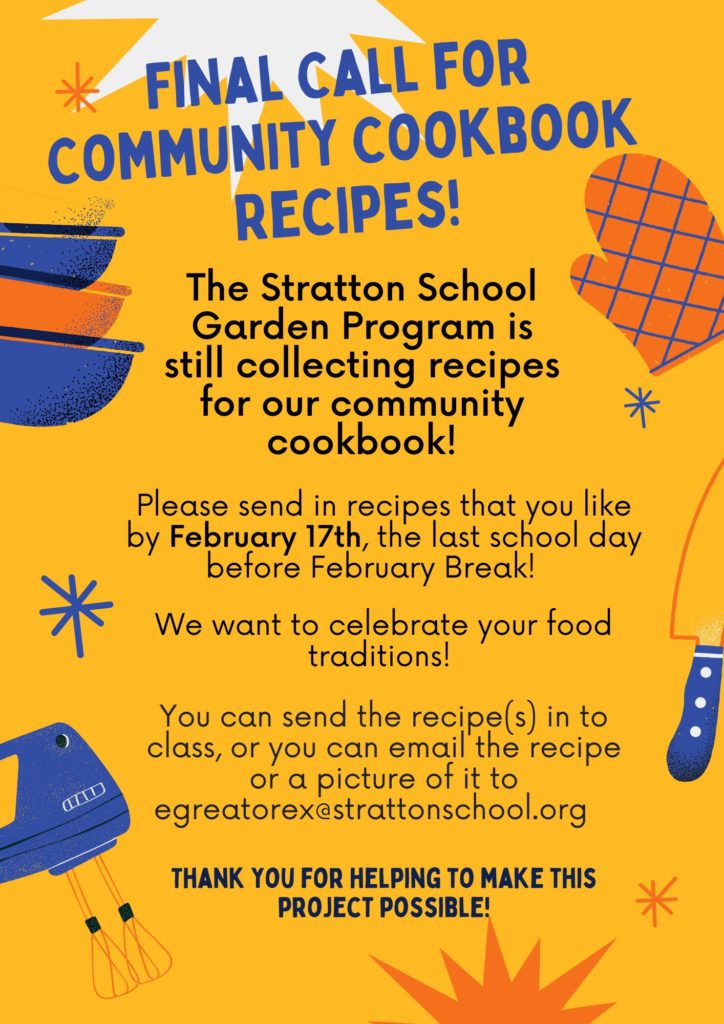 ---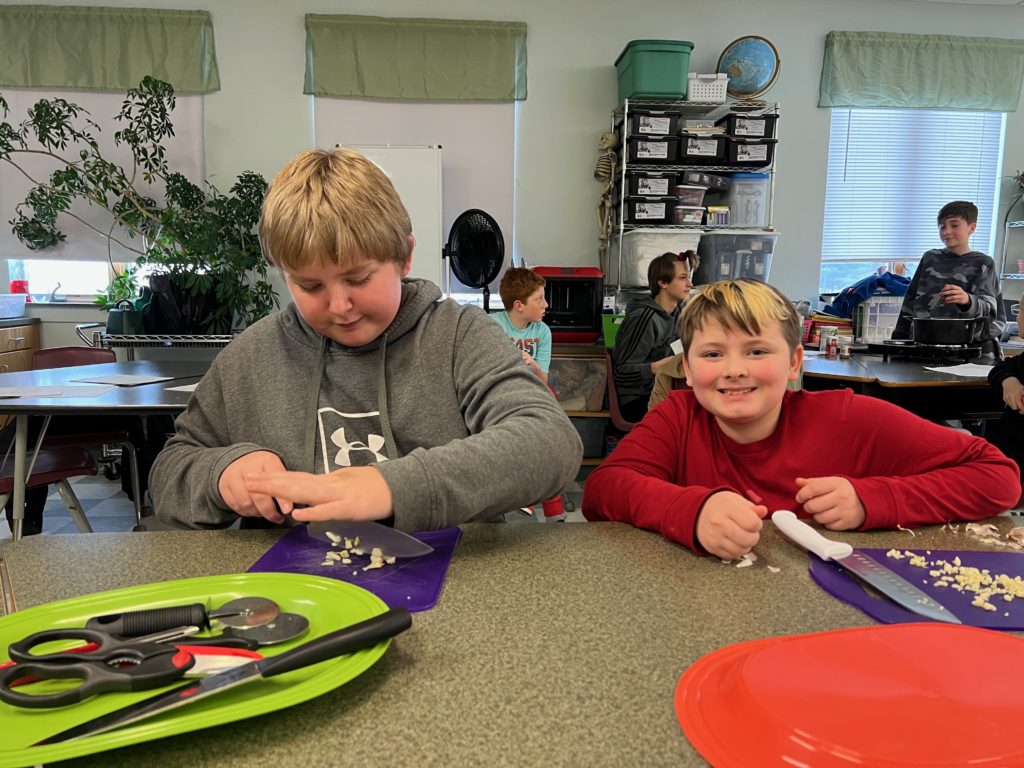 Middle School students had a cooking lesson with Ms G last Friday. Students reviewed cooking and knife handling safety as well as recipe reading. The focus of the recipes this week was from the book "Salt Fat Acid Heat" by Samin Nosrat. Students worked collaboratively in groups to make fresh pasta, tomato sauce, fresh ricotta cheese, and blanched green beans.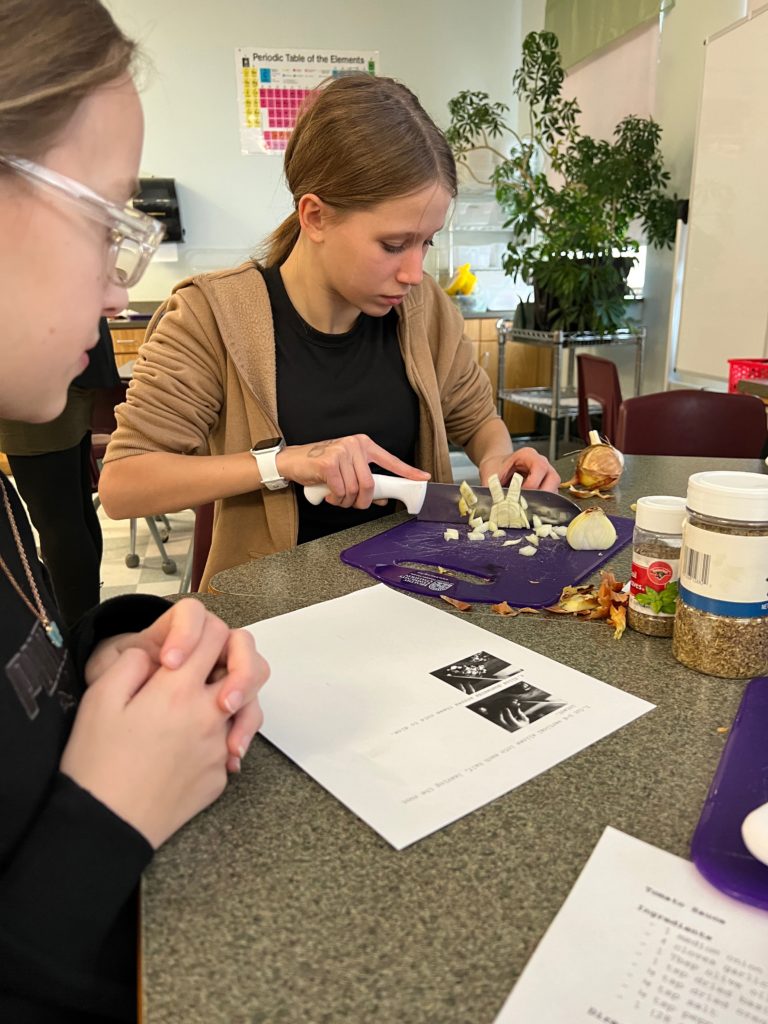 ---
This past Friday we participated in "Sugar Out Day" This day is put on by the Maine Dept of Health and Human Services as a celebration of National Children's Dental Health Month. Throughout the week Nurse Trisha came into classes to read a story and talked about dental health. Students in 1st grade sorted images into categories to represent what makes our teeth happy and/or sad.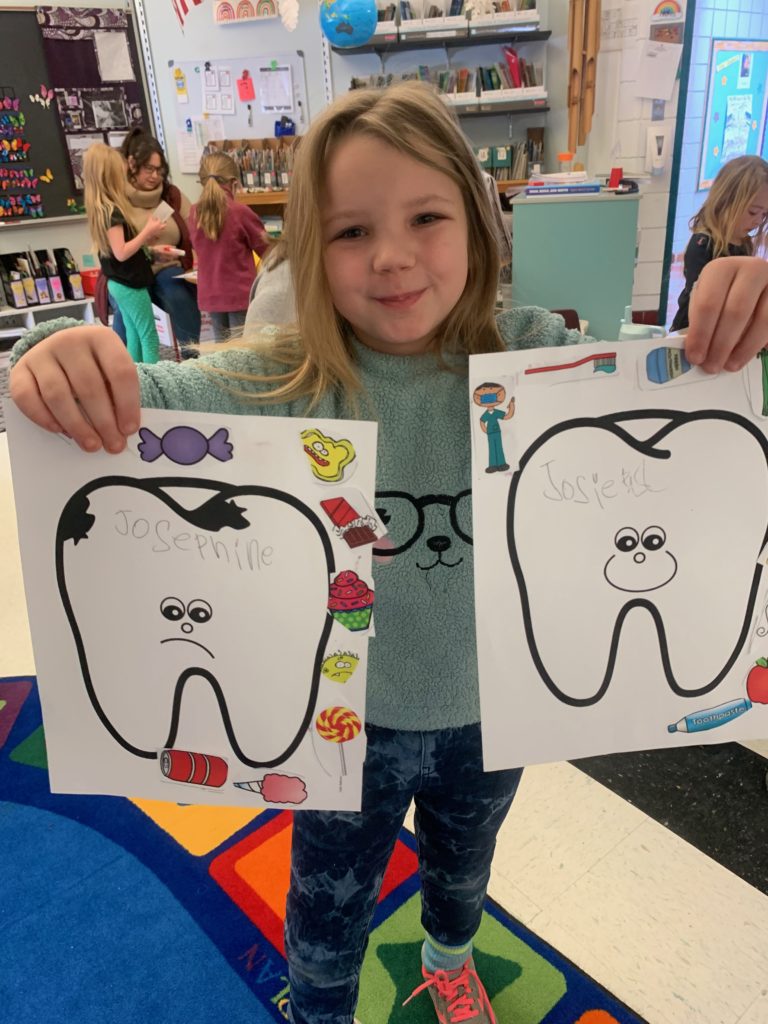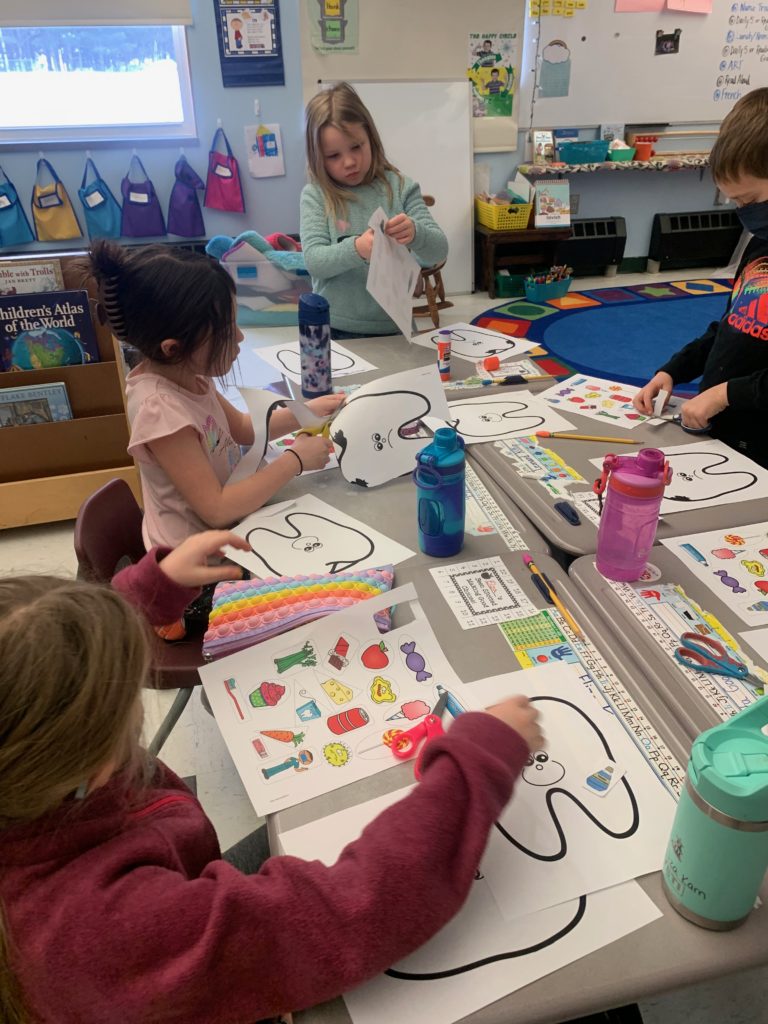 ---