COVID-19 Update from Nurse Trisha - December 1st, 2021
Please check out the below attachment for a COVID-19 update from Nurse Trisha.
COVID-19 Vaccine Clinic Reminder - December 3rd
The clinic will provide second doses for 5-11 year old students that received their first dose here last week. Consent forms will be sent home to those that participated in the last clinic. If you would like to receive a vaccine here and did not attend the first clinic, please call or email Nurse Trisha @ 246-2283 or tlebeda@strattonschool.org.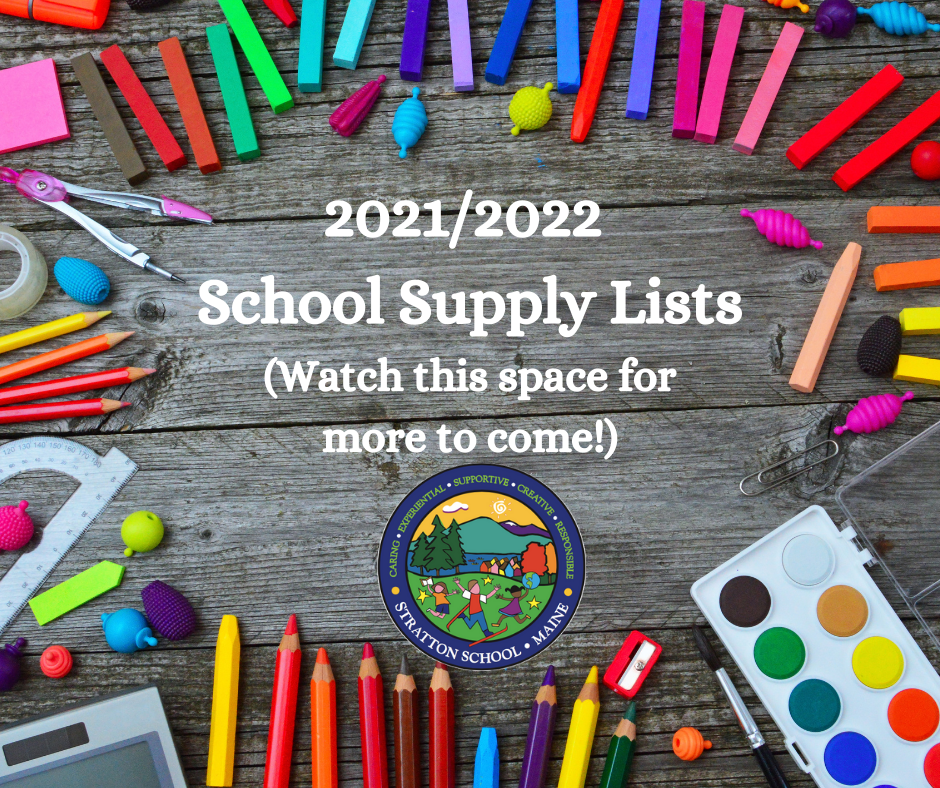 Student Supply Lists 21/22
June 9th, 2021
Middle School