COVID Update from Nurse Trisha - January 19th, 2022
Please see the below attachment for a COVID update from Nurse Trisha.
Reminder: Rangeley Lakes High School Open House
Reminder to parents, Rangeley Lakes Regional High School is hosting an Open House Wednesday January 19th. Please contact Kathy Matthews at Stratton School if you are interested in attending.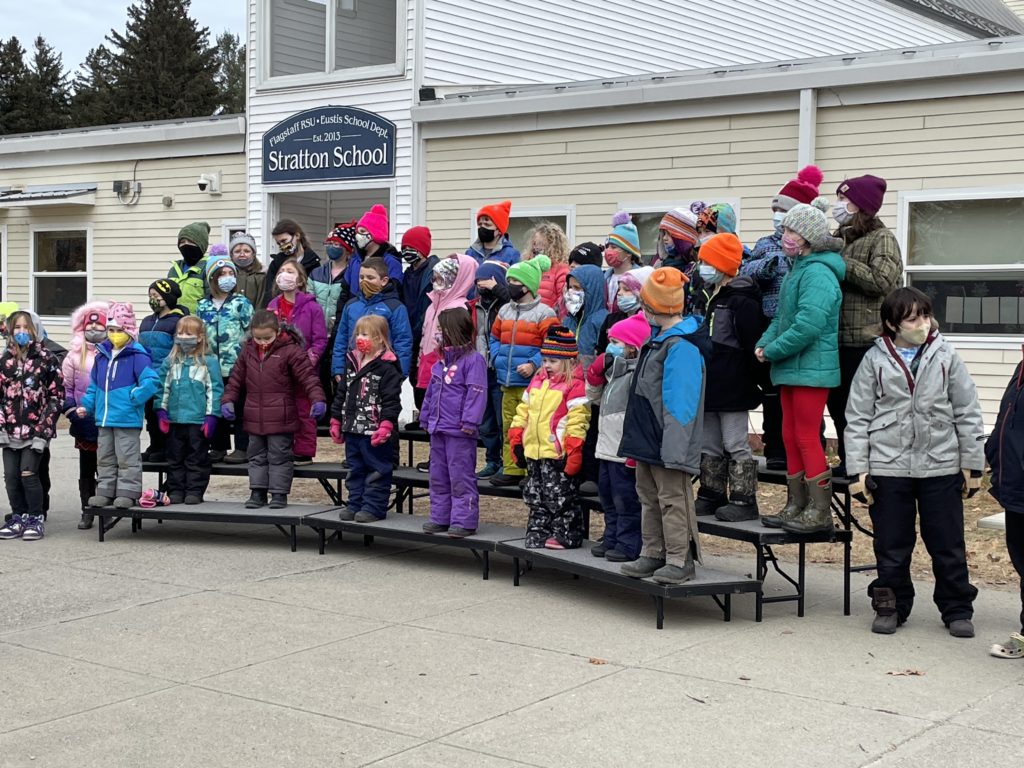 Stratton School Celebrates the Holiday Season!
December 16th, 2021
Last night, students, staff and parents came together to celebrate the winter holiday season with a concert. Our music teacher Brenna Cockerham worked with the students to put together a show consisting of bucket drumming and singing. With the help of French Teacher Ragan Beauregard, students from all grades sang a French version of "We Wish You a Merry Christmas" entitled "Nous vous souhaitons un joyeux Noël." The concert was held in front of the school.