Seeking: After School Program Coordinator
Stratton School is seeking an After School Program Coordinator. For more information contact Kathy Matthews at 246-2283 or kmatthews@strattonschool.org.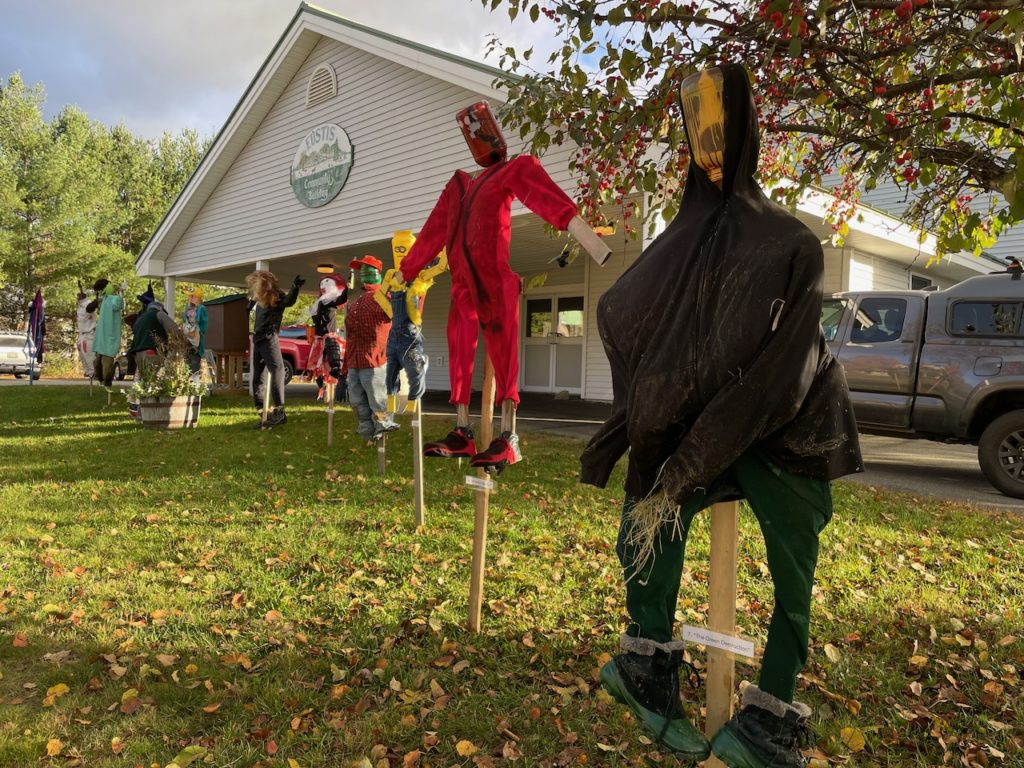 Scarecrow auction fundraiser
October 25th, 2021
The Stratton School Scarecrow project is back!
Scarecrows are on display at the Eustis Community Building and the on-line auction is open through November 1st.
New this year: we are auctioning scarecrows to raise money for our school chef, Joanne Raymond.
It's easy:
Choose what scarecrow you would like in your garden, and place your bid using the form below.
Bid's close at 5pm on November 1st.
You will be contacted on November 2nd if you are a winner to schedule a pick up time.
Questions: please email Anne Flight @ aflight@strattonschool.org
Suggested minimum bid is $20.
A huge Thank-you to the following for making this project possible:
Peter Farnsworth for your leadership, guidance and continual sense of humor.
Emerson Dyer and The local Masons.
Stratton Lumber for the generous wood donation.