Community Harvest Fest Potluck
Join us Wednesday October 4, 2023 4:30-6:00 for a community harvest fest potluck to celebrate the local harvest season!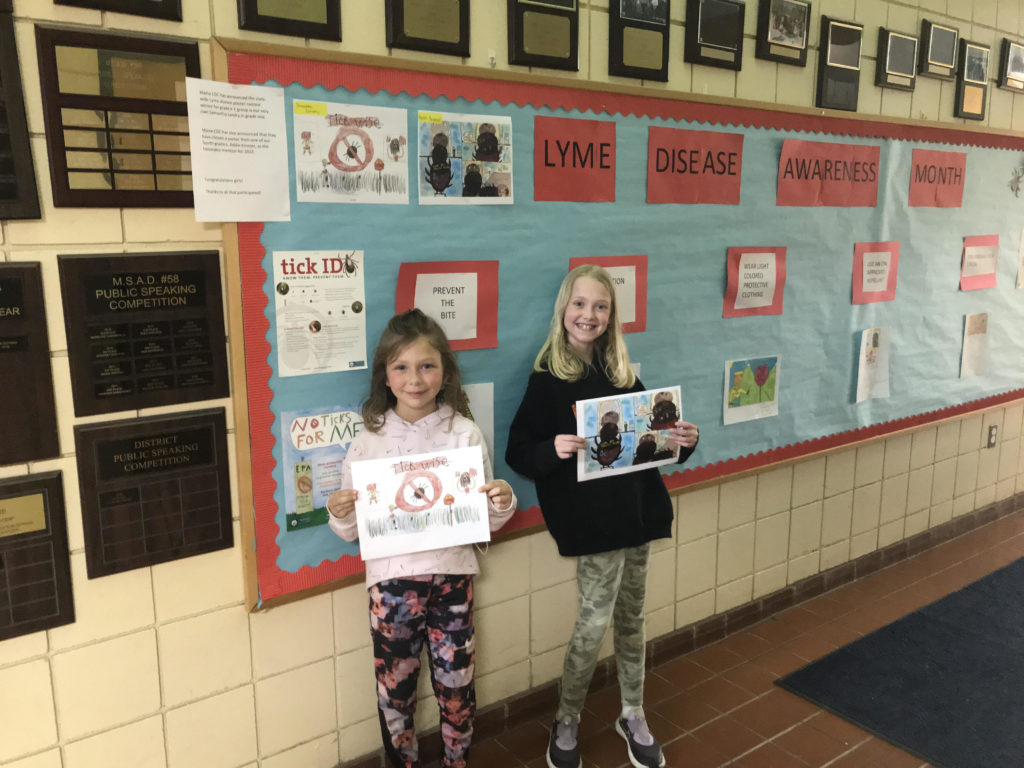 Maine CDC's Lyme Disease Poster Contest
May 19th, 2022
With the help of Nurse Trisha and Art teacher Anne Flight, students in grade Pre-K-4 recently participated in the Maine CDC's Lyme disease poster contest. Samantha Landry in First Grade was selected as the state wide winner for her age group. Addie Knieser in Grade 4 was selected as the honorable mention for this year and was also a winner for her age group last year. The students demonstrate their knowledge of how to prevent Lyme disease through art work. Great job girls!