Route to and from school
Hi Stratton School Families & Staff, We're asking drivers to use Route 27 to School Street as your route to and from school everyday and to avoid the little side streets (unless you live there .) Also, please remember that the speed limit is 25 mph (15 mph in the school zone.) Thanks for your cooperation!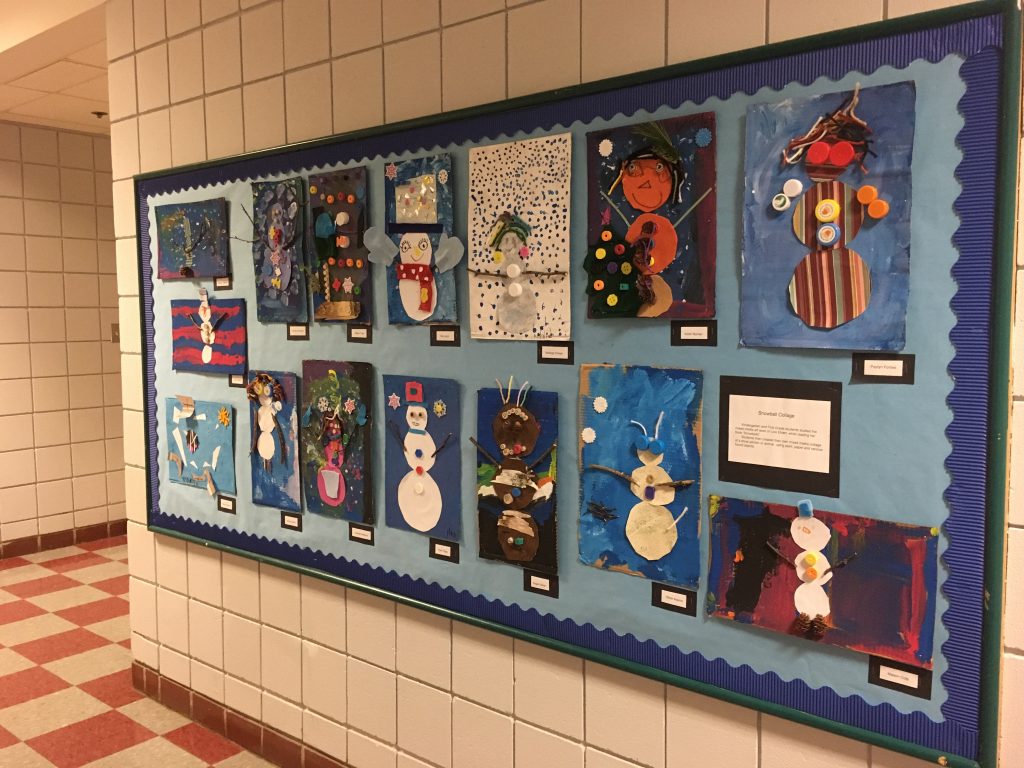 Kindergarten & 1st Grade Snowmen Creations
December 18th, 2017
Kindergarten and First Grade students studied the mixed media art work of Lois Ehlert, while reading her book "Snowballs".
Students then created their own mixed media collage of a snow person or animal, using paint, paper and various found objects.