Soccer Games Postponed 9/19 Rescheduled for 9/30
The soccer games postponed from 9/19 are rescheduled for Friday 9/30. Girls game first @ 3:30.
School Picture Day
School Picture Day is scheduled for Tuesday October 4th, with PreK on Wednesday October 5th.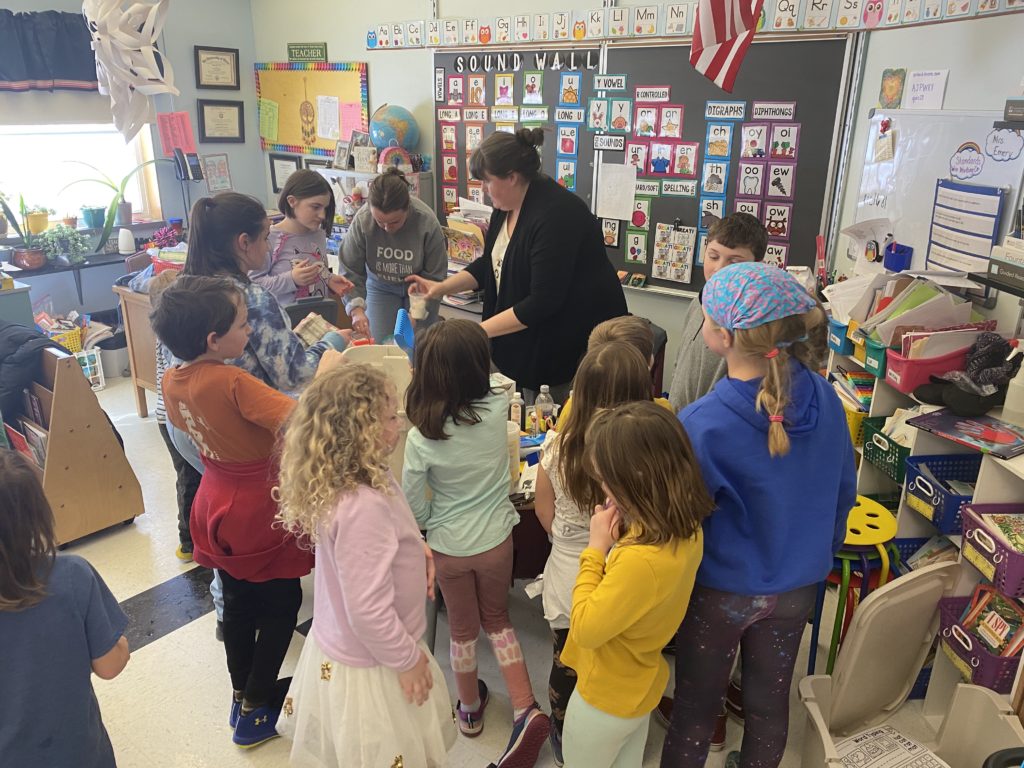 Making Ice Cream by Hand
March 17th, 2022
Yesterday, the first grade invited the fourth grade into their room to make ice cream with Ms. Greatorex. They classes paired up to shake their ziplock bags with snow, salt and an inner bag of cream until the ice cream mixture took on the right texture. Then, it was time to enjoy!
Recipe for the ice cream:
1 cup half-and-half
2 tablespoons granulated sugar
1/2 teaspoon vanilla extract
Toppings of your choice
For the freezing:
Snow
1/3 cup of Kosher Salt