Update to the Stratton School Food Emergency Program
Stratton School is providing breakfast and lunch for ALL students from Carrabassett Valley and Stratton communities for children ages 1–18 years old...
April 8 Letter from Mr. London
Update 4/8/20
Photo Galleries
Holiday Concert 2019
Norlands, November 2019
Fall 2019 Sports Assembly
Hampstead Stage Co.'s performance of Oliver Twist 11/2019
Halloween 2019
Fire Safety October 2019
A visit with author Michelle Houts 10/10/19
Rangeley Regatta September 27, 2019
Poetry Entries. Congratulations to Lydia Duquette for her first place win!
Harvest Dinner October 3, 2019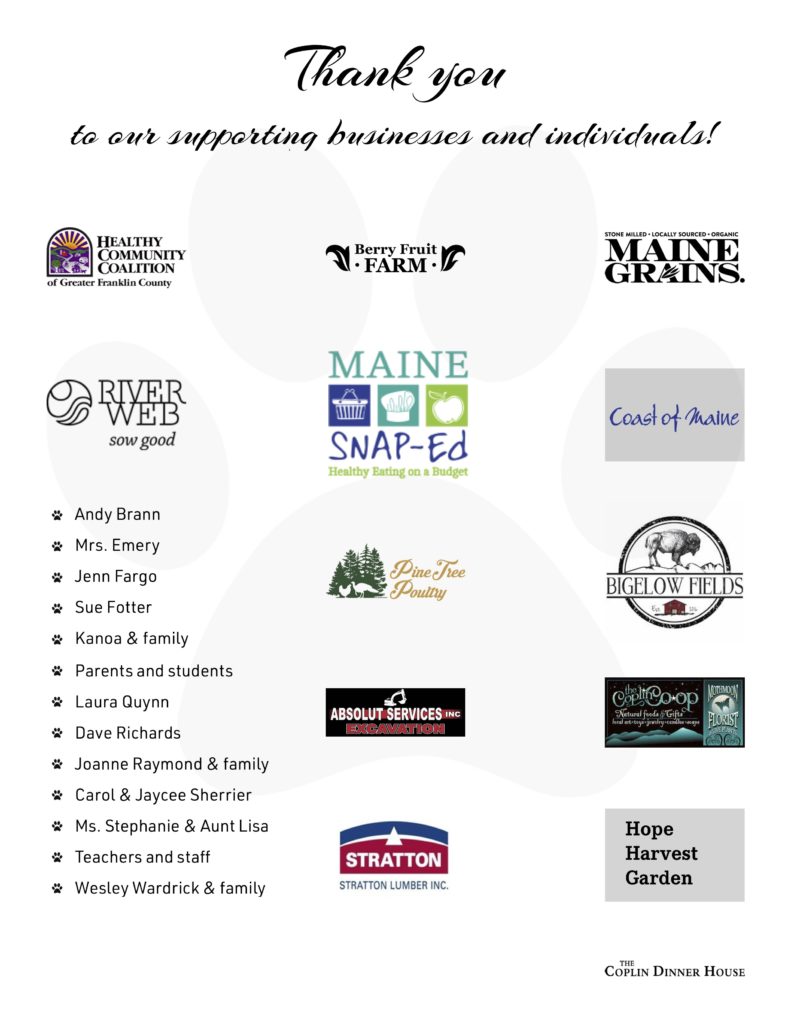 June 2019 8th Grade Graduation
Warm & Fuzzies!
Snowman Making fun with Franklin County Sheriff's Department!
2/2019
Christmas Concert 12/17/18
A trip to the Maine State Library & Legislature
A trip to "The Norlands" 2018
2nd Annual Harvest Pot Luck Dinner 2018 (Stratton School Students grew the food that was served, from seed. Additionally, there were "Maine Sourced" food donations made by the surrounding communities.)
Harvest Pot Luck Preparation 2018
Rangeley Regatta 2018
Fly Fishing practice 9/27/18
Parents Night 9/28/18